MULTI-FAMILY: A PERFECT INVESTMENT
Learn some of the elements of multi-family that make it a near "perfect investment". This is a video conversation between Mike Jacobson and Harland Merriam.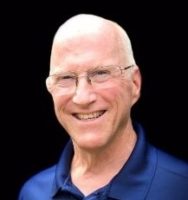 Harland leads our Investor Relations.  He is a "repurposed" Pastor and Army Chaplain.  He is an author, speaker, mastermind facilitator, and coach.  Harland lives with his wife, Barbara, in DeLand, Florida.