3 REASONS FOR AND AGAINST MOTEL TO APARTMENT CONVERSION
What to watch and watch out for
Picture this, a nice garden-style motel in the right location, for sale at the right price.  
Do you see an opportunity in this picture?
Might you consider converting this to apartments?
Unusual, but could be very profitable.
Although built a long-time ago, it has good "bones". There is plenty of parking, a swimming pool in the middle of the courtyard, and is locally owned.
But, during the past year or so, it has not had very good occupancy and the per-night rates have been stagnant.
The owners are motivated to sell.
With the demand for more affordable housing, what might be the pros and cons of converting this motel to apartments?
What if we could buy the motel at a price that would be a win for the current owner and for us, renovate the units, and operate it as an apartment complex?
Will the numbers work? We need to consider the purchase, renovations, projected income and expenses, availability of financing, property management, and our exit strategy.
IDEAL PROPERTY
Now, not every motel that is for sale will convert well.
We know this about residential properties too, don't we?
Sometimes the numbers just don't work. For example: not a great neighborhood, purchase price too high, renovations cost too much, financing won't work, not enough profit available, rental rates not able to cover costs, no good exit strategies, …
But sometimes the numbers can work.
An ideal motel to apartment conversion will be in a community that has a strong rental market, particularly one which is looking for smaller units at lower rents. Many motel rooms are 300 to 400 square feet. Some can be combined to make a small one bedroom. Most will convert to an efficiency or studio.
Parking might be an issue. Also, take into consideration the feel of the neighborhood and the property. Some motels can easily be made into garden apartments with balconies. Accessibility is a positive feature of the first floor units.
If the complex has meeting rooms or common spaces or a restaurant or the like, how might you use those spaces effectively? What will you do with the commercial laundry?
What other considerations are you imagining going into an ideal property?
Let's look at 3 pros and 3 cons for pursuing motel to apartment conversions.
PROS
PRO 1: PRICE PER UNIT.  
Our first possible reason for considering a conversion is the lower price per unit, as compared with buying an operating multi-family or building from the ground up.
Since motels are generally priced based on a multiple of net operating income, the underperforming motels will be selling at a relatively low cost per unit.
This, of course, depends on the location of the property and its highest and best use at that location. It also depends on the non-unit elements of the property such as restaurants, conference centers, meeting rooms, and the like.
But, generally one of the reasons to look at motel to apartment conversions is the relatively low price per unit.
Even when considering the cost of renovations, the total price per unit can be quite appealing with some of these properties.
For example, if studio apartment rents are say, $600 per month, and the all-in cost-per-unit is around $50,000, the numbers might work, wouldn't you agree? Purchase at $30,000 to $35,000 and renovation at $10,000 to $15,000 per unit and we might have a potential good deal.
PRO 2:  SPEED OF STARTING CASH FLOW.  
The second reason we might look at a motel to apartment conversion is the shorter period of time to complete the project and begin leasing up the property. This is compared to ground-up construction time.
The basic infrastructure – parking, utilities, walls, roofs, plumbing, are already there.
If you are good at hiring architects, engineers, contractors, skilled trades, and then managing the work-flow, the renovations can go pretty quickly.
You can turn the property around, begin marketing, get the final approvals, and begin leasing fairly quickly.
PRO 3: HIGH DEMAND.  
We mentioned this third pro earlier — the continuing demand for housing in many parts of the country.
The general motel to apartment conversion provides housing in the lower end of the rental market for the residents because of the limited amenities and small size of the rooms. The combination makes the units more affordable for the residents.
Some of the folks doing these conversions are taking larger motels and hotels and doing "Class A" type conversions with fitness centers, on-site restaurants and shops, work and office space on some floors, storage, etc. If the market demands this kind of conversion, these can be an excellent choice.
What is your market looking for?
We can be creative with conversions like this, can't we?
Now, let's look at the cons, the reasons to say, "No thanks!"
CONS
CON 1: LOCATION.  
The first possible con is location. As they say, "The three most important things when it comes to real estate are location, location, location."
Many, if not most, of the available older motels simply are not in the right location. They are in older parts of town, in run down areas, on busy streets, in commercial areas, and the list goes on.
You may be able to find a property at a great price, but if the location is wrong, it might not work.
Not every "good buy" is a good deal, for sure.
CON 2:  COST OF CONVERTING UNIT TO MEET DEMAND.  
This second reason to think about steering clear is a big one. Take this one seriously. The cost of converting can be quite high.
In some cases, all the electrical and plumbing will need to be reworked. Fire suppression may need to be installed. Lenders may require full size appliances which might not fit in the smaller spaces available.
Roofs and parking areas may need major attention.
If you can find an "extended stay" type motel at the right price, the renovations might be a whole lot easier. These type motels often are configured as suites already and have full kitchens in place.
What are you going to do with the common spaces? Do you really want that old pool?
Meeting the current building codes may add additional expense to your renovation budget.
Do you have the knowledge and skills on your team to handle the renovation well and not get burned financially?
CON 3:  ZONING AND APPROVAL.  
The third "con" can be the huge challenge with zoning and approval.
In many locations, a zoning change will be required to convert from motel to apartments. This adds a whole new wrinkle in your due diligence prior to purchase. Will you actually be allowed to convert?
We found with one of our recent experiences in Alabama how difficult it is to get through the approval process with zoning commissions, city councils, and building departments. Any opposition can result in having to go back to the drawing board with your architect to revise plans and bring them back to a later meeting for approval. This delay can add months to your project.
CONCLUSION
Take a good look around in your market area and see if there are any potential motel to apartment conversion possibilities. They are out there. This is a good time to use this approach in your real estate investing business.
Go in with your eyes open. Be patient and persistent. And have fun.
Attune Investments is seriously looking at and involved in motel to apartment conversions among other investments. We provide a better return for our investors. And we make a positive impact in people's lives and in our world.
If you want to learn more about how others are investing with us then I invite you to join our club and request a conversation with us.
Through the power of a syndication partnership with other investors like you, working with managing partners who are experienced in managing apartment complexes, you can own multifamily assets.
If you haven't already subscribed to our BLOG, you can increase your knowledge and comfort with this asset class by subscribing now. It's free. We publish an article every week. SUBSCRIBE HERE
And take one more step. Become a member of our ATTUNE INVESTORS CLUB in which you have more personal access to us. JOIN HERE
After you join, schedule a call with one of us and we can get to know each other better and answer your questions.
You can also find us on Facebook at OUR ATTUNE INVESTMENTS FACEBOOK PAGE.
If you like something you see here please share it with others.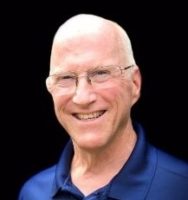 Harland leads our Investor Relations.  He is a "repurposed" Pastor and Army Chaplain.  He is an author, speaker, mastermind facilitator, and coach.  Harland lives with his wife, Barbara, in DeLand, Florida.