CHECKLIST FOR LENDING MONEY ON REAL ESTATE
9 Steps to a Successful Investment
So, you have decided to lend money on a real estate property. You know this can be an excellent way of achieving a good, predictable return on your investment.
A little further down in this article, you will learn a checklist with the 9 steps you will be wise to take to achieve your successful return-on-investment, or ROI.
But, first, a possible story of how you found out about this investment opportunity.
AN INVESTMENT OPPORTUNITY
A real estate investment team finds an off-market apartment complex that is very poorly managed. The current owners are motivated to sell and at a price that makes sense to the buyers.
It is a good buy. But, they don't have all of the cash they need to purchase the property and complete the renovations.
The location is good. The basic buildings are solid. It will need a good bit of fixing up – new paint, renovated apartment interiors, landscaping, etc. At present, the complex is about half leased. Because of this, the bank will not make a long-term loan.
The investors have found a lender who will make what is called a "bridge loan". For a residential property, this would be called a "construction loan". The term would be for 24 months, enough time to complete the renovations and secure a more permanent loan after the complex is leased up and stabilized. The interest rate will be a bit higher than a more traditional 30-year mortgage.
The lender will loan 70% of the purchase price and 100% of the renovation costs in this bridge loan.
The investors are experienced in renovating apartments and managing them when the complex is stabilized. They have successfully completed a number of projects like this.
The investors need 30% of the purchase price plus some additional funds for closing and to have an operating reserve. They are investing their own money but need a bit more.
They contact you, asking if you would like to lend money on this deal.
You know this particular team of investors and know what they have done with their previous deals. You have come to trust them.
They invite you to look at their plans. They have an appraisal demonstrating the current and future value of the property.
Will you lend the additional funds for 18 to 24 months while they complete the renovations?
You realize you will be in a second position on the mortgage, with the lender making the bridge loan in the first position. You have an idea of the return you want to make on your investment.
Will you lend?
If you do, what do you want to do to protect yourself?
Here is a 9-item checklist. Take these steps and you will be a smarter lender.
9-ITEM CHECKLIST
Real estate lending is not limited to banks and professional lenders. Many everyday people who have money to invest loan some of their investment capital on real estate properties every day.
It can generate an excellent return with limited risk. And it doesn't take a lot of your time.
Here are some tips so you can do it wisely and well.
1. KNOW YOUR BORROWER. We put this first. Real estate investing is a relationship business. One of the benefits of being a lender is your ability to get to know personally the real estate investors. Get to know them well. See if you like them. Check their references. Grow to trust them, implicitly. If not, walk away.
2. KNOW THE AMOUNT YOU WANT TO LEND. This is up to you. You know your situation, your investment goals and criteria, and your tolerance for risking your savings. You know the amount that you have available both inside and outside retirement accounts, IRAs, and old 401(k)s. Determine an amount you are willing to lend. The larger the amount, the more opportunity you will have to lend.
3. KNOW THE VALUE OF THE PROPERTY. Both in talking with your trusted real estate investor and in consulting with third party, objective experts, determine for yourself the current and future value of the property.
4. KNOW THE BORROWER'S PLAN. Get to know the borrower's plan for the use of your loan. See if their plan makes sense. Consult with others to see if this makes sense to them, as well. You will sleep better knowing and confirming the appropriateness of the plan.
5. UNDERSTAND THE ADDITIONAL DEBT AND YOUR POSITION. With the example above, the bank that is making the "bridge loan" will have the first position on the debt. You and any other private lender will likely have the second position together, depending on how the deal is structured. Be sure the total debt is well below the value of the property.
6. CHOOSE YOUR TERMS. One of the benefits of private lending is your control. You get to choose your terms. The borrower may not agree. You may need to negotiate to get to an agreement that both of you find appropriate.
7. CONSULT WITH YOUR ATTORNEY. Employ the services of a good attorney to review the documents and advise you legally. This may be a cost of making the loan, but it is a wise part of your due diligence on your lending.
8. SIGN THE LOAN AND RECORD THE MORTGAGE. Take action.
9. STAY IN COMMUNICATION. Prior to lending, agree ahead of time what communications you and the borrower will have during the project. Stay in touch. As you reap the benefits of your lending, keep informed until the completion of your loan agreement.
LET'S GET TO KNOW EACH OTHER BETTER
We hope this 9 point checklist for lending will be helpful to you as you make decisions to lend on real estate properties. Being the bank is an excellent way of achieving predictable returns on your available funds.
Periodically we have opportunities for investors who want to participate as lending partners on our properties. If you would like to learn more about these, get in touch.
Attune Investments provides a better return for our investors. And we make a positive impact in people's lives and in our world.
If you want to learn more about how others are investing with us then I invite you to join our club and request a conversation with us.
Through the power of a syndication partnership with other investors like you, working with managing partners who are experienced in managing apartment complexes, you can own multifamily assets. Or you can choose to loan money, get in with a clear return, and get out earlier, putting your money to work.
If you haven't already subscribed to our BLOG, you can increase your knowledge and comfort with this asset class by subscribing now. It's free. We publish an article every week. SUBSCRIBE HERE
And take one more step. Become a member of our ATTUNE INVESTORS CLUB in which
you have more personal access to us. JOIN HERE
After you join, schedule a call with one of us and we can get to know each other better and answer your questions. We are required by the SEC to build a relationship with you before we can share any specific investment opportunities. So JOIN TODAY.
You can also find us on Facebook at OUR ATTUNE INVESTMENTS FACEBOOK PAGE.
If you like something you see here please share it with others.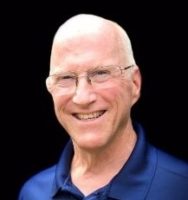 Harland leads our Investor Relations.  He is a "repurposed" Pastor and Army Chaplain.  He is an author, speaker, mastermind facilitator, and coach.  Harland lives with his wife, Barbara, in DeLand, Florida.