PLEASE GIVE US A CALL
So we can share something when we get it
We won't be able to talk with you about any future opportunity we might have, unless…
Unless we have a prior, substantive relationship with you, we can't talk specifics or give you the option to invest.
We would like to, but the Security and Exchange Commission has rules.
The rules are in place primarily to serve you, to make sure there is a good fit.
Havier and Sally went to a workshop and saw the enormous potential in real estate investing. They asked if they could make an investment in an apartment complex with an operator who was about to close on a property. But, after talking with each other, the operator helped Havier and Sally understand that this kind of investment was not a great fit for them. Too much risk and they really didn't have the funds to invest at this time. They talked about how they might get started with another niche and kept in touch. They also discussed what it might take for them to be a part of an apartment syndication in the future.
The SEC rules are there for a purpose.
We agree with the rules, because we can get to know each other before we make any offers and before you make any investment. Taking the time to talk and get to know each other is a helpful way of building our relationship before we do business.
WHAT IS A SUBSTANTIVE RELATIONSHIP?
You might ask, "What is a substantive relationship?" And that would be a good question. There seems to be no specific checklist of things that would define it specifically. There is the spirit of the law which simply means we know each other well enough to make an informed decision about any investment.
So, when you get in touch and we can have our conversation, we will be asking you some questions, if it is OK with you. Such as:
· Tell us about you. We are genuinely interested in getting to know you more personally.
· What have been some of your experiences in investing up to this point? For example, have you ever bought mutual funds or stocks?
· How have your investments done for you? We want to know what you have learned over the years.
· Have you ever invested in real estate? If so, we might talk about what you have done and what you have learned.
· If you were to invest, what might be the source of your funds? IRA? Old 401(k)? Sale of other investments outside of retirement accounts?
· How soon are you considering making a possible investment and how much might you have available to invest?
· Are you comfortable with a long-term investment, say 3 to 5 years or longer? We focus on multi-family properties which sometimes take a while to bring good returns.
· What questions do you have for us? We want you to get to know us well, too.
· May we get back with you when we have an opportunity that meets your criteria?
Our conversation will be fluid. We will likely talk a second or a third time over several days or weeks as a way of finding out if this will be a good fit for both of us.
NOW IS THE BEST TIME TO GET IN TOUCH AND HAVE THIS CONVERSATION.
You may not be interested in investing for a while. You may be checking us out and others as well. We encourage you to start early, be under no time pressure, and know what is out there, so you can make the best decision for you.
But, if we have an opportunity that comes up in a few weeks and we don't already have a substantive relationship with you, we won't be able to share it. So, for your own benefit, go ahead and set up a time that works for you for us to talk. Make sense?
Sandra was about ready to retire and wanted to put her 401K to work in real estate. She heard about an operator like us who had a deal and wanted to jump on it. But, since they hadn't talked before, the operator couldn't tell her about the deal and couldn't accept her participation. She missed a great opportunity.
We hope that won't happen to you. So, it's up to you to reach out today.
HERE IS HOW
It is a short, two step process, very simple. No obligation. Complete a five or six question questionnaire and join our Attune Investor Club. Then schedule a phone call with one of us. You will automatically get a link to our calendar on which you can pick a time that works with you for a phone call. That is it.
If you are already a member of our Attune Investor Club, look for us to reach out to you in the next few weeks, to maintain our relationship and see how you are doing. We also can give you an update on what we are seeing in the near future.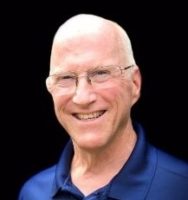 Harland leads our Investor Relations.  He is a "repurposed" Pastor and Army Chaplain.  He is an author, speaker, mastermind facilitator, and coach.  Harland lives with his wife, Barbara, in DeLand, Florida.