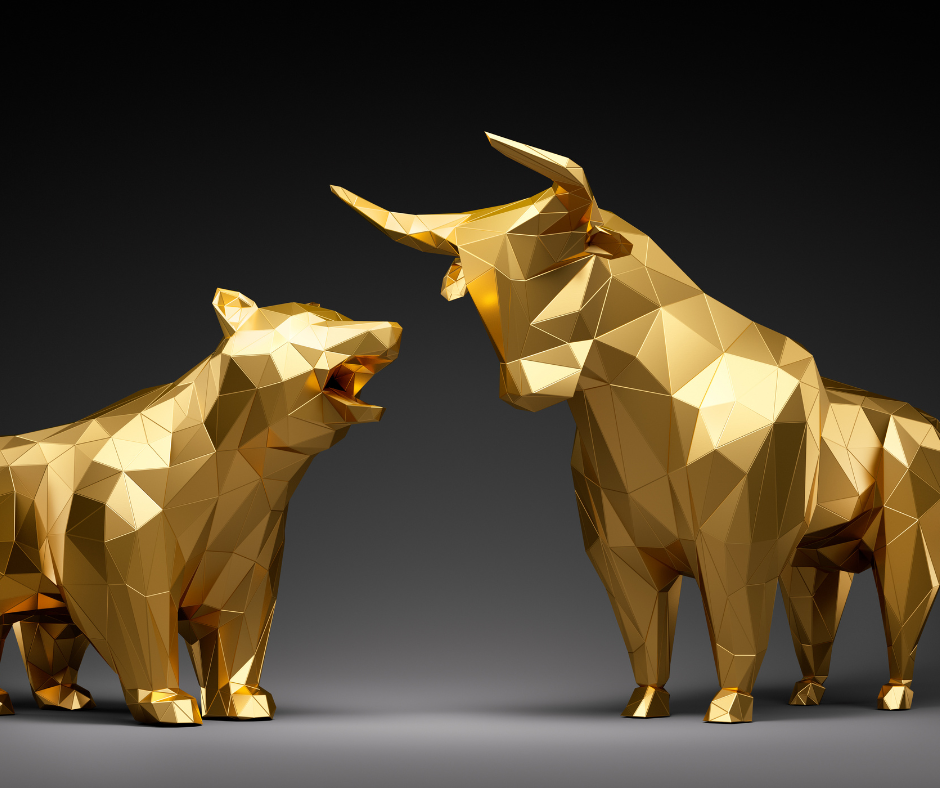 ARE YOU BULLISH OR BEARISH ON MULTIFAMILY?
How to read the tea leaves.
THERE IS A LOT IN THE NEWS
A couple of weeks ago, I noted many of the "bad news" articles about Commercial Real Estate.  
(See: https://www.attuneinvestments.com/2023/04/10/have-you-seen-the-headlines/)
And there is a lot of what some might call "bad news" out there.
The current economic climate impacts commercial properties, particularly in the Office sector.  Across the country, many office buildings are facing huge vacancies.  Ouch.
We have also been watching as some significant banks have gone "belly up". Things are changing. In many cases, for the worse.
Even in our Multifamily sector, we are noting the rising of CAP rates, which reduces the value of properties.  We are seeing vacancies rise in some markets.  One lender recently foreclosed on a big Texas property.  All these concern us.
Inflation is having a significant impact on all of us and on our businesses. Our costs for goods and personnel have been rising. The ability to raise rents higher is leveling off.
Some are concerned about a potential slowdown in the economy, perhaps with the weakening of the job market and the impact on the residents in our apartments.
There is a lot of fear and a lot of unknowns in the market right now.
We recently put a complex we own on the market. We had a lot of interest. Many made offers. But, we sensed a skittishness with all of them. They told us there were too many unknowns – interest rates on their loans and other market forces. Their offers came in lower than we expected. They were bearish.
As you look at these events and forces and as you look ahead with multifamily investments – are you bearish or bullish?
In the previous blog, mentioned above, I suggested we respond rather than react to the events around us. This involves taking a breath, creating some space to gather the facts, embracing the realities, making a plan and then acting on it.
Here are some things to consider as you and I determine if we are bullish or bearish on multifamily.
LOOK AT MULTIFAMILY SEPARATELY
I have found it helpful to separate our multifamily niche from the larger commercial real estate sector of investments. 
Commercial real estate, as you know, includes office, multifamily, industrial, and retail.  Each of these has a different set of supply and demand forces.  We noted above that the office sector has been hit hard recently. 
When we separate out multifamily by itself, we can be honest that there are some challenges, but they are not as significant as those in the office sector.
CoStar Group just posted their expectations that the fundamentals in the multifamily sector are already stabilizing and are pointing toward finishing well for the next year.
Multifamily as a whole seems much stronger than the commercial sector as a whole.
Marcus and Millichap in their 2023 multifamily national report ran a headline "Ingredients in place for long-term growth as the sector adapts to recent headwinds." 
They note how rents may be flattening, after a couple of years of significant increases and how vacancy has risen for a year, but how supply and demand factors are still favorable for multifamily going forward.
SUPPLY AND DEMAND
In the multifamily space, supply refers to the number of apartments available for rent. Demand refers to the number of households seeking a rental.
Several factors impact supply and demand.
On the supply side, one of the numbers to watch is the number of new apartments being constructed. Are there a lot of new units coming online or not? Also, are the new units filling quickly or depressing the market?
A recent Bisnow article notes that multifamily construction-starts are slowing.  Construction of apartments has been booming recently but apparently is slowing dramatically, according to this article.  This tells me supply is still not negatively affecting demand.
On the demand side, the change in the number of households added to the rental demand is a big force. The rising cost of home ownership is keeping people from buying, increasing the demand for rentals.
Over the past couple of years, home prices have risen significantly, pricing many new potential homeowners out of their ability to purchase a home.  Add to this the increases in the mortgage interest rates, which increases the monthly payment required.  These two forces are pushing more households to rent.
As Marcus and Millichap says, "None of these obstacles for prospective homebuyers are likely to abate near term, coaxing the largest population subset, late-20 to early-30-year olds, to remain renters."  This tells me demand for multifamily housing will remain high.
So, what do you think? Are you bullish or bearish about multifamily investments right now?
BOTTOM LINE
I could be wrong, but I am bullish.
Of course, many things could happen in the world that would negatively impact multifamily – a world war, another pandemic, etc. I will keep my eyes open and stay informed. But, it seems the recent events and forces are beginning to point in a positive direction.
Demand remains high.
People need somewhere to live.
Renting seems more affordable right now compared with buying a home.
Some sellers are frightened, thus motivated (They are unsure about the future, perhaps bearish, ready to get out, providing an opportunity for wise buyers who are bullish.)
Different market areas around the country will be in different places in the market cycle, for sure. So, I will start with a good market and submarket analysis to find the best area for investment.
We, at Attune Investments, are bullish. We are actively looking for the right property for our next purchase.
The four keys for us are to Buy Right, Finance Right, Reposition Right, and Manage Right. Our focus right now is locating the right property at the right price, underwriting it accurately, and putting a favorable finance package together.
HELP US GET TO KNOW YOU BETTER
Do you have a favorite real estate story? What lessons have you learned that you are willing to share?
Attune Investments provides a better return for our investors. And we make a positive impact in people's lives and in our world.
If you want to learn more about how others are investing with us then we invite you to join our club and request a conversation with us. See below.
Through the power of a syndication partnership with other investors like you, working with managing partners who are experienced in managing apartment complexes, you can own multifamily assets.
Or you can choose to loan money, get in with a clear return, and get out earlier.
If you haven't already subscribed to our BLOG, you can increase your knowledge and comfort with this asset class by subscribing now. It's free. We publish an article every week. SUBSCRIBE HERE And take one more step. Become a member of our ATTUNE INVESTORS CLUB in which you have more personal access to us. JOIN HERE.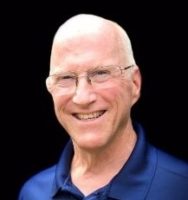 Harland leads our Investor Relations.  He is a "repurposed" Pastor and Army Chaplain.  He is an author, speaker, mastermind facilitator, and coach.  Harland lives with his wife, Barbara, in DeLand, Florida.