7 STEPS IN MY LEAP
FROM SINGLE-FAMILY TO MULTI-FAMILY
Harland's story to over 100 doors
By Harland Merriam
You can make the leap from single-family to multi-family real estate. Many have done this quite successfully. I did. You can, too.
Of course, what works for you will be uniquely you. I'll share my story, which was to make the move into being an operator. But, you can make the leap to multifamily, perhaps simply as a passive investor.
Here is my story…
STARTED WITH A MOBILE HOME PARK
I actually started with a multi-family property as my first investment back in the late 1980s. My sisters and my dad went in with me to purchase and operate a 15 unit mobile home park. We owned the park and all the trailers. We were able to double the size of the park, add more units, create a ton of equity, and achieve a big win.
Multi-family has so many advantages.  Take a look at a video blog Mike Jacobson and I recorded.  CLICK HERE FOR THE VIDEO BLOG. In the video we explore several reasons why multi-family might just be the perfect investment.
After the sale of the mobile home park, I got busy with life – raising a family, doing ministry, and having fun with friends. I went dormant with real estate investing.
Oh, how I wish I had kept investing through those years.
RESTARTED WITH SINGLE FAMILY BUY AND HOLD
When I did start back up it was with single-family houses as buy and hold rentals. I did do one flip, perhaps a story for another time.
I accumulated 11 rentals and then realized something.
For me, as a pastor/chaplain at heart, real estate investing is about serving people. I love the opportunity to provide safe, clean, affordable housing as a practical ministry. Of course, it is a business and I have achieved very good returns.
SINGLE FAMILY DOESN'T OFFER THIS
But, I realized with a house here and another house over there, miles apart from each other, in different neighborhoods, I was not able to create community among the people living in my rentals. It got me to thinking. And I remembered how with a multi-family property the residents are living on the same campus, interacting with each other.
I realize sometimes other people can be a challenge in life, with personality conflicts and the like. But, by-and-large, I think there is a huge benefit in being a part of a community, being connected with others.
This was my impetus to make the move from single-family to multi-family, to add the benefit of a community of people living on the same campus interacting with each other, building relationships.
I also realized that a larger multi-family, say 80 or 100 units and larger, would allow me to have staff on the property – leasing agents, property managers, and maintenance staff who would also be able to interact with the residents.
We had the opportunity to create an atmosphere, a culture, a wholesome and supportive environment for the residents in an apartment complex. This was my vision.
On-site management would also mean I would not get calls at night or on weekends to fix toilets or other maintenance issues.
LEARN AS MUCH AS I CAN
So, I began studying multi-family. I read books. I watched videos. I went to conferences. I built relationships with others who were already doing multi-family investments. I learned the good and the bad, the easy and the hard.
I began studying markets and how to analyze the qualities of markets that will provide high potential for a successful investment. I learned how to get information on population growth, job growth, the business climate, who else was investing in that market, crime issues, school issues, and more.
As a math/physics major I was eager to learn how to analyze the numbers. I learned a whole bunch of new jargon – cap rates, the classes of apartments, NOI, expense ratios, so much. Soon, I developed a spreadsheet to do both quick and more comprehensive analysis of individual properties.
I announced to a mastermind in which I participate that I decided to move to multi-family and that I had set my goal of purchasing a 100 unit or larger complex in the next year. That was a bold move.
BUILDING THE TEAM
I linked up with some other real estate investing friends and we built relationships with commercial brokers to get leads, began "driving for dollars" by knocking on the doors at apartment complexes, and getting on lists to receive offering memoranda from folks trying to sell their properties.
Mike Jacobson and I hung with it for months and months and then realized it would be helpful to find what some call a "sponsor", an operator who had years of experience, to partner with and continue our search. We interviewed three or four people and chose Mike Bocanegra, upon the recommendation of a good friend.
Mike and Mike and I submitted Letters of Intent (LOI) on a number of properties which caught our eye and met our criteria.
Week after week, month after month, we were consistent in building relationships, finding properties, doing our analysis, submitting letters of intent, keeping at it, doing the right things.
OUR FIRST SYNDICATION
In the Spring of 2019, we identified a 129 unit property in Tallahassee. Mike Bocanegra already had four properties in Tallahassee and his own property management company there as well. We knew the market, negotiated the price and terms with the owner and went under contract.
We conducted serious due diligence by looking at the books and records from the current owner, walking every single unit on the property, and having professionals in plumbing and electrical and roofing and other trades examine the property with us.  We met with attorneys and accountants and decided to syndicate this deal and set out on the task of raising $2 million from passive investment partners.
I am so glad I have made the move from single-family to multifamily. I take great pleasure in serving the residents and in addition serving our investment partners.
We have a saying in our company, "Better returns through better communities". We do achieve the better returns that multi-family offers and are able to serve our residents with good, clean, safe, affordable housing in a pleasant, friendly, enjoyable community.
KEEP GOING
The journey from single-family to multi-family was not an easy one or a quick one. There were plenty of ups and downs, disappointments, and challenges.
You do know you don't have to be an operator like Mike and Mike and I are. There is a simpler way, a quicker way.
Perhaps you are thinking about a multi-family investment. A good way to do this is as a passive investor with someone you trust, someone with a track record, someone with integrity and drive and vision.
Look for our blog next week as we spell out this simpler approach for a passive investor, sharing three easy steps for you as you make the leap yourself.
Mike and Mike and I invite you to get to know us and see if we are a good fit for you and your investment objectives.
If you are not already receiving our weekly blogs, you can sign up for our mailing list HERE.
We would take pleasure in sending you an E-Book "The 3 Keys to Unlocking Your Retirement Dream" that can help you identify your investment goals, particularly if they have anything to do with your retirement years.  Click here to get the E-Book.
And, we invite you to join our investment club, a way for you to get to know us more fully.  Simply complete a simple form and schedule a call with us and we can connect.  We are eager to hear your story and learn what you are looking for in your investments and to see if we are a good fit.  Click here to JOIN THE CLUB.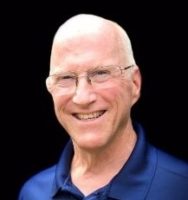 Harland leads our Investor Relations.  He is a "repurposed" Pastor and Army Chaplain.  He is an author, speaker, mastermind facilitator, and coach.  Harland lives with his wife, Barbara, in DeLand, Florida.