THE SECRET TO PASSIVE REAL ESTATE INVESTING
Just Give Me Three Steps
You have probably seen it on TV.  A couple buys a distressed house, fixes it up, and sells it for what appears to be a huge profit.  They put in a lot of work and it was usually a full-time job.  There are huge profits and fortunes to be made in real estate.  But it doesn't have to be another job.  Or complicated.
Time seems scarce.
How do you get started when you already have a full-time job or business?
I GET IT. BEING AN ACTIVE INVESTOR TAKES TIME.
Work and family commitments already take most of our time. For years I neglected getting enough physical exercise. We want to spend time on our spiritual well-being. Our investments need some time commitment to ensure we are making good choices.
We also recognized that real estate was one of the best ways to grow our portfolio.
Over the course of many years and investments I've flipped a few houses. But I really prefer to buy a property and hold it for years, enjoying the cash flow and tax advantages. Managing properties can take some time, especially during rehabs and turnovers.
Then I found a better way. And I'll share it in three simple steps.
Why three? Because before my dad ventured into real estate he was a minister. One of his seminary professors made it a point that a sermon should have three points, no more. Because that is what most people can remember.
Likewise, passive investing should be simple so that you can spend more time doing other things that matter. And the secret to passive real estate investing is simplicity.
Likewise, passive investing should be simple so that you can spend more time doing other things that matter.  And the secret to passive real estate investing is simplicity.
I FOUND A SOLUTION
Before I share the three simple steps, what if I shared a way to get the benefits of investing in real estate without having to deal with contractors, tenants, toilets? Benefits like cash flow, chunks of cash later, and lower taxes on the income?
You can. Here are two ways to get the benefits. (The three steps follow.)
One way is to be the bank. You can be the lender for a real estate investor. Cut out the middle-man. Just like the bank, you can hold a mortgage as security to protect your principal. This can also be done with qualified retirement plans like IRAs. And if the account is a Roth the interest earned is tax free!
A second way is to join with other investors and be a money partner. This typically provides greater returns than simply being the bank.
So how do I find these opportunities to partner when I don't have much time?
THREE SIMPLE STEPS
Here is how. Just these three steps…
Step One is to find a syndicator that you like and trust. Then start asking questions. Do their values align with yours? How often do they communicate with their investors? Is the person or team knowledgeable and competent? What is their experience? What kind of training have they had? What do they do when the unexpected happens?
Step Two is get just enough education to feel comfortable investing in a syndication. You don't have to become an expert. Consider how much do you learn about a stock, mutual funds or ETF before investing in one? One source of information is our investor club, which you can join for free HERE. There are also many podcasts covering real estate topics including syndication. Most areas also have a local real estate investor association.
Step Three is to invest with confidence. Read the offering memorandum and private placement memorandum (PPM). These will describe the property and the syndicator's plan for bringing value to the investors. How long will the property be held? What major changes or improvements will be made? What is the expected cash flow? How long until I get my principal back? What is the expected return on investment?
You may have additional questions. In a future blog, we will share best practices for reading an offering memorandum.
If the answers to these questions meet your investment objectives then take action and commit a portion of your nest egg.
There it is. Three steps to becoming a passive real estate investor.
Subscribe to our WEEKLY BLOG and receive ongoing information about investing, with special attention to investing in multifamily properties.  CLICK HERE TO SUBSCRIBE.
I invite you to join our Attune Club, where you can receive more information to guide your investment plans.  You also get direct access to us, so we can answer your questions.  Click on this link JOINTHECLUB.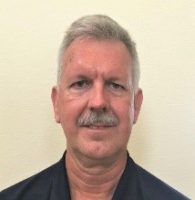 Mike is a retired aerospace engineer with a passion for real estate investing and teaching financial literacy.  He lives with his wife in Daytona Beach, Florida.