HOW TO PROTECT YOUR ASSETS AND INCREASE CASH FLOW
Like many of you, my wife and I like to travel.  On one trip we were relaxing in the hot tub at a nice hotel in San Juan, Puerto Rico and enjoying the view.  Picture a scenic view from the roof of the seventh floor looking out over the San Juan harbor.  
Then we observed a rubber duck floating in the hot tub. Just drifting around with the current of the water. Until it drifted into the hands of a little girl who took an interest in it.
Like the rubber duck that flowed into the hands of someone who cared about it, money flows to where it is respected.
We need to show that respect to our investments.  Or else those investments may not produce the results that we expected.
PROTECTING OUR ASSETS
Warren Buffett has said that you should prioritize seeking return of your investment before seeking higher returns on your investment. So how do we protect our investments and hard-earned capital?
When it comes to asset protection many people think of how to structure their legal entities, putting properties into land trusts, and having proper insurance to cover unforeseen liabilities.
But today I want to focus on the day to day operations that sometimes get overlooked.
First we must recognize that when it comes to residential real estate our residents are our greatest asset. If they are not taking care of the property and paying rent then the value of our investment is diminished.
I used to have residents mail rent checks to a box at a UPS Store. I would check the box about once a week for any mail. While I needed the box for business purposes, it was inefficient to drive three miles just to check the box daily when rent was due. Late fees are added for every day rent is late after the 3rd. Do you see a problem here?
Then sometimes we found ourselves traveling for the first week of the month and would not get back to check the box until a week after the rent was due.
So we need processes in place to ensure the property is taken care of and the residents pay rent on time. Late fees should be applied when appropriate. And we want these functions done efficiently.
For rent collection we moved to an online service. Residents can see their payment history and we get notification when rent is paid. And checks don't get "lost in the mail."
While the online portal is a simple system for collecting rents for our single-family rentals, sometimes we need more complex solutions for larger projects like an apartment complex.
Size the system for the size of the project. And don't make the system more complicated than it needs to be.
During the pandemic we may need to take additional steps to help our residents apply for rental assistance. This has become common for many landlords as federal funds are being made available through local government agencies.
There may be times when it is advantageous to use a professional property manager instead of managing it yourself. This is especially true if the property is not close to where you live or if it is owned within your self-directed retirement account.
Or it could be that you want to spend your time doing something else and let a professional have the joys of property management. It might be worth paying a professional to do this for you. But you still need to watch the manager and be sure your investment is producing the results you expect.
INCREASING CASH FLOW
Recall that Net Operating Income , NOI, has two primary components: (1) Operating Income and (2) Expenses. When we take steps to protect our investment we seek to ensure that the steady stream of income continues and protect ourselves from rising expenses. A reduction in expenses has the same effect on the bottom line as does increasing operating income.
We've looked at automating the rent collection process. Automating maintenance tasks can also save time and reduce expenses. Can the residents submit a maintenance ticket online and save phone calls with the office staff? How are maintenance items tracked? Are some items having to be replaced more frequently than others? What are the most common issues?
Are there other tasks that can be automated?
Do major systems or components need to be replaced or upgraded that will reduce future maintenance costs? How much does a roof cost compared to resolving suspected mold issues below a roof leak? Can an onsite maintenance worker replace many air filters on a given day and prolong the life of the HVAC systems?
What about the income portion of the equation?  Are you keeping up with market rent increases?  Even when market rents do not rise significantly I like to implement at least a small nuisance rent increase.  It's good for residents to have an expectation of paying more for rent in the future.  
CONCLUSION
Managing right is a big step toward protecting your real estate investment. We need to continue to respect our assets and pay attention to them just as the girl paid attention to the rubber duck.
Happy residents stay longer and produce less turnover.  Increased revenues and decreased expenses combine to increase Net Operating Income.   And a higher NOI increases property value.
LET'S GET TO KNOW EACH OTHER BETTER
Attune Investments provides a better return for our investors. And we make a positive impact in people's lives and in our world.
If you want to learn more about how others are investing with us then I invite you to join our club and request a conversation with us.
Through the power of a syndication partnership with other investors like you, working with managing partners who are experienced in managing apartment complexes, you can own multifamily assets.
If you haven't already subscribed to our BLOG, you can increase your knowledge and comfort with this asset class by subscribing now.  It's free.  We publish an article every week.  SUBSCRIBE HERE
And take one more step. Become a member of our ATTUNE INVESTORS CLUB in which you have more personal access to us.  JOIN HERE
After you join, schedule a call with one of us and we can get to know each other better and answer your questions.
You can also find us on Facebook at OUR ATTUNE INVESTMENTS FACEBOOK PAGE.
If you like something you see here please share it with others.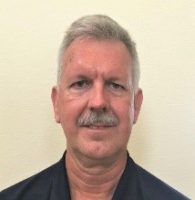 Mike is a retired aerospace engineer with a passion for real estate investing and teaching financial literacy.  He lives with his wife in Daytona Beach, Florida.