TEACHING AN OLD DOG NEW TRICKS
There are some myths that need to be busted.
Like cash is king.
And the three most important things in real estate are location, location, and location.
And you can't teach an old dog new tricks.
As we grow older and more experienced, we learn and develop conclusions. Our beliefs tend to become ingrained and hardened over time.
Learning helps keep your mind younger and sharp.
I firmly believe that you are either growing or dying. Simply maintaining a status quo in a changing world will leave us behind. So I choose to keep learning and growing.
Recently my doctor told me that I am really old. I am in disbelief. He went on to say that he is old and six months younger than me, so that makes me really old. If that makes me an old dog that needs to keep learning new tricks, then I'm okay with it.
So how do we learn new tricks?  Let's explore three ways.
SEEK NEW EXPERIENCES
One way to learn new tricks is by seeking new experiences. Scuba diving opens up a whole new world underwater with colorful coral and marine life. Sailing takes us to picturesque coastlines and beaches. Everywhere we travel, domestic and foreign, offers new experiences.
This year we went to Maui to watch whales. It was on my mom's bucket list. We learned that humpback whales go to Hawaii every year from December to March and are most active during a full moon. They mate and give birth in a channel near Maui.
Every national park has its own unique features and qualities.
Every place we visit has its own history and culture.  In addition to learning about the Polynesian culture, in Kawai we learned that sugar cane is no longer produced as a major crop in Hawaii.  That changed in the last 15 years when it became cheaper to obtain sugar from other countries.  I was glad to learn that coffee is still produced at the Kauai Coffee Company plantation.  
READING AND PODCASTS
Reading is another one of my favorite ways to learn new tricks. It can be books, magazines, blogs, or other articles. I make it a daily habit. Some of the books are on real estate and personal finance. I am constantly wanting to learn how to be a better, more efficient landlord and run a more profitable business. Some books are for personal growth and development. Others include adventures about traveling, and possibly what to see and do.
Audiobooks and podcasts can provide similar learning while you are driving or doing something else.  The topics are endless and easy to find.
SURROUND YOURSELF WITH OTHERS
We also learn from the people we surround ourselves with. We might even adopt some of their habits.
Surround yourself with people that you want to be like and spend time with them.
This is not just about real estate. We all like to have hobbies and other things that we like to do.
I love playing pickleball. At first I stayed on the novice courts. With practice I was able to play against the intermediate players. I also observed the advanced players. It is good to occasionally play others at a more experienced level because you pick up techniques and are forced to develop other skills. And some of the players are willing to offer tips if you are willing to listen.
In January Harland and I started a multi-family networking group to provide an environment for people who share our interest. This is for people who have experience or would like to learn more about investing in multi-family real estate. This group includes people who are investors, brokers, lenders, and any others who may offer services that benefit this group. Sometimes we have a guest speaker.
This month Beau Beery was our guest.  He is a commercial multi-family broker in Florida, author, and Porsche enthusiast.  Here is a link to his website and book.
Two key points of learning that I am sharing address why it is important to have a great relationship with brokers.
One. Over 90-percent of the commercial transactions for properties with over 10 units were handled by brokers.
Two. Many sales occur without ever being listed on the common commercial sites such as Crexi and Loopnet. They are completed with buyers that the broker already knows. Sure, the broker wants to keep as much of the commission as possible. But just as important is knowledge that the sale will close. Brokers don't like someone who backs out or wants to renegotiate.
Learning why broker relationships are important led into learning how to develop these relationships.  This included using CRM and how to provide value to the broker.
CONCLUSION
What are some of the tricks you have learned recently?  Were they from a book or podcast?  Personal experience?  Networking or associating with others who share a common interest?
LET'S GET TO KNOW EACH OTHER BETTER.
Attune Investments provides a better return for our investors. And we make a positive impact in people's lives and in our world.
If you want to learn more about how others are investing with us then we invite you to join our club and request a conversation with us.
Through the power of a syndication partnership with other investors like you, working with managing partners who are experienced in managing apartment complexes, you can own multifamily assets.
Or you can choose to loan money, get in with a clear return, and get out earlier.  If you haven't already subscribed to our BLOG, you can increase your knowledge and comfort with this asset class by subscribing now.  It's free.  We publish an article every week.  SUBSCRIBE HERE And take one more step. Become a member of our ATTUNE INVESTORS CLUB in which you have more personal access to us.  JOIN HERE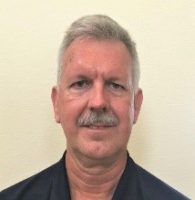 Mike is a retired aerospace engineer with a passion for real estate investing and teaching financial literacy.  He lives with his wife in Daytona Beach, Florida.