A DAY IN AN RV COMMUNITY
Explore this RV Park Investment Niche
Come with us to a brand-new Recreational Vehicle Community in Alabama.  We spent a day with the developers, along with about 50 operators and investors.
AN "RV COMMUNITY"
Notice first, with me, that it is called an RV Community, not an RV Park. This place was not what most people envision when you mention an RV Park.
The residents are primarily workers in the local economy. They work jobs all over the country, staying anywhere from 3 to 6 months on one job.
Some are in construction, others are in project management, health care, or other professions.  Instead of living in an extended-stay hotel or renting a short-stay Airbnb or the like, they bring their "home" with them. 
Many who choose to live in these large, modern recreational vehicles are remote workers, free to live wherever they like while they work their jobs remotely. They might be in the Grand Tetons or Yosemite in the summer, in the mountains of North Carolina in the fall, in Florida or Texas in the middle of winter, or anywhere else they might want to be.
They are people who enjoy experiences and exploring new places.
They value their freedom, their simpler life, and their lifestyle.
Living in an RV and staying in an RV Community provides support for this lifestyle. They meet others, perhaps sitting out around a campfire at night. We met several families with children. The parents said their children, whom they homeschool, feel safe in these communities with like-minded neighbors.
Some "RV Parks" are designed as communities. Others as resorts – with water parks and planned activities. These appeal to folks who like to get away from home and relax with a lower overall bill than if they stayed in a motel and ate out in restaurants.
Other parks are more like "campgrounds" on a lake or river, or near a national park with a real sense of the great outdoors, but with all the amenities of being at home. Some of the basic amenities include a kitchen, bathroom, shower, internet, and air conditioning.
HIGH DEMAND FOR RV SPACES
The demand for spaces where the folks above can come and hook up to utilities has been growing for decades.  RVs have been around for more than 100 years.  Think about the classic Airstreams and the campers set on the back of pickup trucks.  It is an industry that has matured and grown for decades.
More than 94.5 million households were RVing or camping in 2020. The number of people who own campers grew by 12% in 2020 alone.
The growth in demand for sites keeps growing, but the number of sites being built is not growing fast enough to meet demand.
This Alabama RV community was developed from scratch and opened for its first residents in March of 2021, By July 2021 it was 40% occupied. By January 2022, it was over 90% occupied. And this is in an area with many other existing RV Parks.
There is a lot of room for growth and value add in the RV Community space.
RELATIVELY EASY TO ADD VALUE
We met a new friend while we were in Alabama. He is an investor like us and has focused on RV Parks for the past two decades. He has bought and sold several parks, often with investment partners. He and his family have lived in an RV while he has done this.
He bought one of his current parks a couple of years ago. He brought new management, application of technology to bring efficiencies, invested in some upgrades, and increased his net operating income several times over.
He is in the process of adding a large additional section of spaces to this park.  The cost will be in the range of $20,000 – $30,000 per space for ground work, installing utilities, roads, and pads.  Each space rents for more than $800 per month and he runs at 85% occupancy on average per year. 
Run those numbers and see how easy it is to add value to the ownership and operation of an RV Park.  Then compare those numbers with what it costs per unit to buy an apartment complex.  Or a single-family home to use as a rental.
He commented on the steady increase in demand for the sites he has offered over the past decades and how his parks have done very well in every phase of the ongoing economic cycle.
FUNDING FOR AN RV PARK INVESTMENT IS READILY AVAILABLE
When we first started looking into RV Park investments we wondered what funding sources might be available.  We have since found out there are many.
While we were in Alabama we personally met with four different groups that are eager to loan money for the purchase or development of RV properties.  A couple of the groups were representing banks and other large institutions. One had pulled together a fund with great interest in RV Park investments. 
We talked with other operators who have been able to syndicate with great success, creating an opportunity for relatively safe and significant returns for their investor partners.
The developer/owner of the RV Resort where we met is preparing to double the size of his project in Alabama. He has secured excellent funding by demonstrating proven business success. He looks forward to increasing his return on investment in the years ahead.
HELP US GET TO KNOW YOU BETTER
Would you like to know more about RV Park investments?
Attune Investments provides a better return for our investors. And we make a positive impact in people's lives and in our world.
If you want to learn more about how others are investing with us then we invite you to join our club and request a conversation with us. See below.
We have a meetup group called Strategic Multifamily Connections. We meet once a month on the 3rd Wednesday, from 12:00 noon – 1:00 p.m. (Eastern) on Zoom. If you would like to receive the zoom links, click: MEETUP ZOOM LINKS SIGN UP
Through the power of a syndication partnership with other investors like you, working with managing partners who are experienced in managing apartment complexes, you can own multifamily assets.
Or you can choose to loan money, get in with a clear return, and get out earlier. If you haven't already subscribed to our BLOG, you can increase your knowledge and comfort with this asset class by subscribing now. It's free. We publish an article every week. SUBSCRIBE HERE And take one more step. Become a member of our ATTUNE INVESTORS CLUB in which you have more personal access to us. JOIN HERE.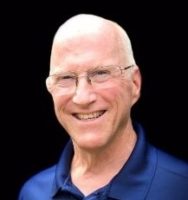 Harland leads our Investor Relations.  He is a "repurposed" Pastor and Army Chaplain.  He is an author, speaker, mastermind facilitator, and coach.  Harland lives with his wife, Barbara, in DeLand, Florida.