4 Strategies To Get Back Your Time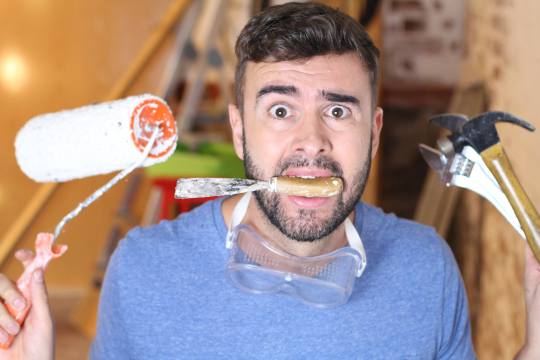 IS YOUR INVESTING A DIY PROJECT?
4 Strategies To Get Back Your Time
Does your investing ever seem like a DIY project?
One of our first rental property investments was a student rental in Statesboro, Georgia. Our kids were going to school at Georgia Southern and the house had four bedrooms and four bathrooms. It was perfectly situated for students. But it had stained, worn out carpet.
We decided to replace all the carpet with laminate flooring. That would provide a smooth surface that was easy to clean. We thought we could do it in a couple of days. After Day 1 we realized that was not the case and we needed more help.
Landlords, especially new investors, fall into this trap. We think we are saving money by doing a project ourselves. But in the end, when considering the money we saved, we probably earned less than a minimum wage. And missed out on something else that we would have preferred to have been doing.
There are times when it is appropriate to do it yourself. Like when our washing machine stopped working. The tub did not spin like it was supposed to. My wife spent 20 minutes searching Google and YouTube and figured out what part needed to be replaced. She ordered the part from Amazon. When the part arrived, I spent 5 minutes replacing it. In the end, we spent less time diagnosing and fixing it than it would have taken us to find a handyman who could do the job.
As investors, we need to figure out what we are best at and how we should spend our time.  Do we want to be property managers?  The person who fixes everything?  Or do we want to have someone else do the work?
HOW CAN WE GET BACK MORE OF OUR TIME?
There are several ways we can be active as investors, and yet position ourselves so that we are not dealing with tenants and toilets. Rather, we want to have control of our time and what hours we are willing to spend on our investments.
Here are a few ideas.
ONE. Be A Private Lender.
Individuals can be the bank for other investors.  This can be a good choice, particularly when investing with retirement accounts.  Like banks, private lenders are not responsible for maintaining a property or liable for tenant issues such a dog bites.
The loan terms can be whatever is decided between the private lender and the investor. Shorter term loans tend to pay a higher interest rate, but the funds may sit idle in between loans.
TWO. Get A Property Manager. 
This option allows an investor to continue owning a property but not worry about having to spend time dealing directly with maintenance and tenant issues. The property manager finds new tenants and handles repairs. Some of the ownership benefits are appreciation, loan amortization, tax benefits such as depreciation, and possible faster equity buildup if the property is leveraged with a mortgage.
THREE. Be A Limited Partner.
This option could be structured in a number of ways.  One simple idea is that an investor with money partners with another investor who is willing to oversee the project.  Then both partners can split the cash flow or profits.  There could also be more than one limited investor.
This type of arrangement allows a limited partner to enjoy the benefits of real estate ownership without the day-to-day operational commitments of running a project or being a property manager. Some of the projects may be short term rehabs, while others may be situated for long-term ownership.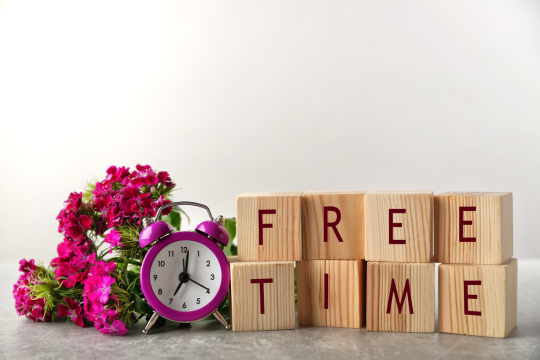 FOUR.  Invest In A Real Estate Syndication.
This is one of my favorite ways to invest in real estate.  Limited partners can pool their funds with general partners who will manage the project.  The general partners may be responsible to locate and acquire a property and oversee any improvements.  All partners get to enjoy the benefits of real estate ownership.
Syndications can offer several advantages over other real estate investments.
First, they usually invest in larger projects than mom and pop investors. This provides economies of scale in maintenance and property management.
Second, they are typically done with non-recourse loans. So the individual investor does not need to use his or her credit.
Third, liability to the limited investors is typically limited to the amount of their investment.
Fourth, a syndication is registered with the Securities and Exchange Commission and must follow certain rules to comply. Depending on the investment, the syndication may be restricted to accredited investors, or open to non-accredited investors.
CONCLUSION
 While we all want to be successful investors, we need to determine a balance between managing our investments and letting them become DIY projects.  Choosing passive investments such as real estate syndications can provide the benefits of real estate without the time commitment of being an active landlord.
HELP US GET TO KNOW YOU BETTER
Do you have a DIY story? What lessons have you learned that you are willing to share?
Attune Investments provides a better return for our investors. And we make a positive impact in people's lives and in our world.
If you want to learn more about how others are investing with us then we invite you to join our club and request a conversation with us. See below.
Through the power of a syndication partnership with other investors like you, working with managing partners who are experienced in managing apartment complexes, you can own multifamily assets.
Or you can choose to loan money, get in with a clear return, and get out earlier.
If you haven't already subscribed to our BLOG, you can increase your knowledge and comfort with this asset class by subscribing now.  It's free.  We publish an article every week.  SUBSCRIBE HERE And take one more step. Become a member of our ATTUNE INVESTORS CLUB in which you have more personal access to us.  JOIN HERE.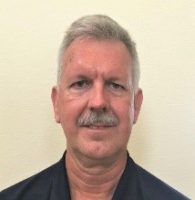 Mike is a retired aerospace engineer with a passion for real estate investing and teaching financial literacy.  He lives with his wife in Daytona Beach, Florida.