Without Leaving Your House
GET THE BENEFITS OF NETWORKING
Without Leaving Your House
We screwed up. We hit the pause button on our monthly networking event. People asked when we were having the next meeting.
They missed the interaction with other investors. People who are purchasing multi-family properties and creating value.
They missed hearing from experts in the field.  Previous guests have included national speaker Anthony Chara and north Florida multi-family real estate broker/author Beau Beery.
They missed hearing how other investors are adjusting strategy or techniques with changing market conditions.
They missed getting to know each other and developing relationships.
People are busy. Real estate investors have many hats to wear. From acquiring properties to property management and making capital improvements. Investors also like to interact with other investors and learn how to address issues they are facing.
And many investors are either constantly looking for the next opportunity, working on the current project, or both. So we like to spend a little time sharing haves and wants. Are you looking for a multi-family property to purchase? Are you looking for potential partners for the next project? Are you trying to find contractors, lenders, or vendors to provide a service? Let people know what you are looking for.
Your time is valuable. That's why we chose to keep the monthly events on Zoom. You don't have to travel. You can join us from the comfort of your own home if you like. Or from the beach if you are on vacation.
We want you to get the benefits of networking with others who are interested in multi-family investments and hearing what experts in the field have to offer. We also want to get to know you.
Go ahead. Put this on your calendar now. August 16, 12:00 Eastern.
Here is the Zoom link:
https://us02web.zoom.us/j/88215393356?pwd=cmhnaXpuK2x2ZThXS1NHa2xoeEkwZz09
Meeting ID: 882 1539 3356 Passcode: 103722
Dial • +1 305 224 1968 US
We look forward to seeing you again!
HELP US GET TO KNOW YOU BETTER
If you want to learn more about how others are investing with us then we invite you to join our club and request a conversation with us. See below.
Through the power of a syndication partnership with other investors like you, working with managing partners who are experienced in managing apartment complexes, you can own multifamily assets.
Or you can choose to loan money, get in with a clear return, and get out earlier.
If you haven't already subscribed to our BLOG, you can increase your knowledge and comfort with this asset class by subscribing now. It's free. We publish an article every week. SUBSCRIBE HERE And take one more step. Become a member of our ATTUNE INVESTORS CLUB in which you have more personal access to us. JOIN HERE.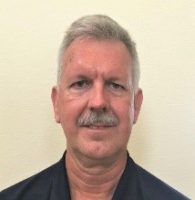 Mike is a retired aerospace engineer with a passion for real estate investing and teaching financial literacy.  He lives with his wife in Daytona Beach, Florida.