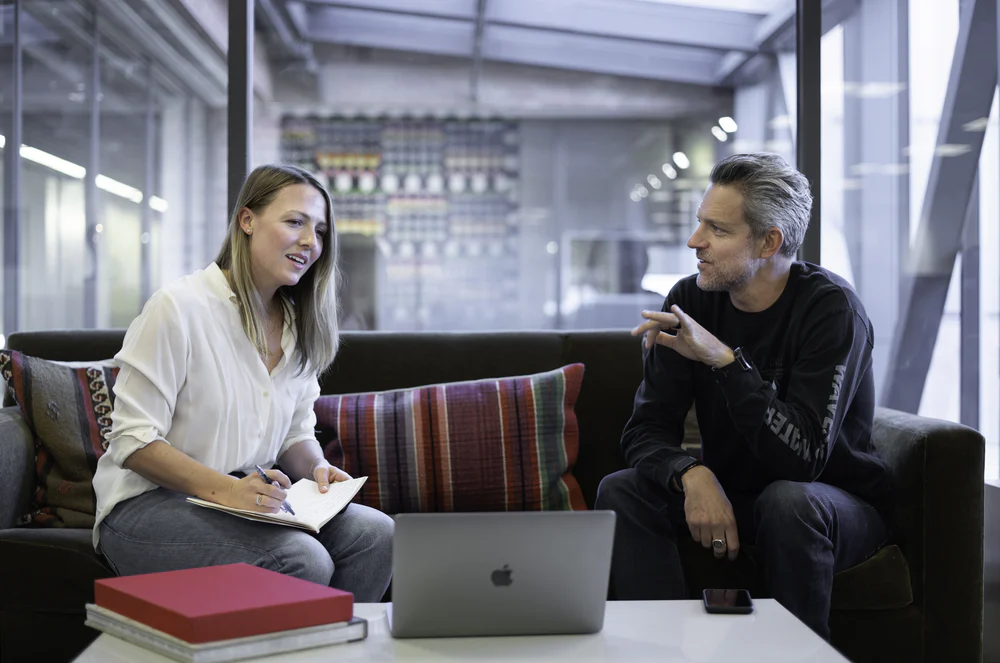 5 QUESTIONS TO ASK BEFORE YOU INVEST
How to make sure you have the right multi-family syndicator.
By Harland Merriam
You don't want a so-so auto mechanic. You don't want an average surgeon. You don't want an unproven dentist. Do you?
Of course not. The same goes for any potential multi-family syndicator you might consider. When you choose one you want one who will work both hard and smart if you invest with them.
Before we look at 5 critical questions to ask before you invest, let's first look at what a syndicator or an operator does.
WHAT DOES A SYNDICATOR OR OPERATOR DO?
A group of investors, people such as yourself, can pool their resources in what is called a syndication to fund a project larger than any one could do individually. Syndication allows the smaller investor to do what only the big investors could do previously.
This group of investors relies on the experience, knowledge, and skill of a syndicator or operator for the project.
A syndicator/operator is someone who finds properties, performs the due diligence to confirm that the numbers work, negotiates the terms of the purchase, secures funding, and gathers funds from the partners who want to invest in the deal.
The syndicator may be the one who operates the property after the purchase. For the purposes of this discussion, we will assume the syndicator and the operator are the same team.
We used the term team here, because the syndicator and/or operator of a multi-family property is usually a team. Usually one of the members of the team is the sponsor or leader of the team. The other members of the team have specific responsibilities, and they all work together as a team.
So, as the syndicator, this party pulls the deal together and purchases the property. As the operator, they make both the ongoing day-to-day asset management decisions and the long term strategic decisions. They hire the property management company, develop and work the business plan for the property, communicate with the bank and with the investors, and a host of other responsibilities.
As a passive investor in a property with a syndicator/operator, you realize how important these responsibilities are for the performance of your investment. The syndicators have to get into the deal right, have to secure the right financing, have to manage the property right, and have to know when the time is right to exit the property – among other things.
CHOOSING THE RIGHT SYNDICATOR IS THE KEY TO YOUR SUCCESS
Choosing to invest in multi-family properties can be a very good move for you as an investor. You see the relative safety, the excellent history of stability and growth available with these properties, the continuing demand for rental apartments, and the potential for better than average returns on your investment.
Choosing the right syndicator/operator is critical to your investment success.
They can, as they say, "make you or break you." Choose wisely. Choose well. Do your own due diligence before you invest.
Here are five central questions to ask, so your eyes are wide open and you can sleep at night.
QUESTION 1: DOES THE SYNDICATOR'S INVESTMENT STRATEGY ALIGN WITH YOUR GOALS AND VALUES?
Know what you are getting into. Study up on multifamily as an asset class. Ask a lot of questions of your potential syndicator/operator, such as:
• What criteria lead you to choose a certain market or a certain property for investment?
• What is your plan for this property? Hold for cash flow? Or adding value?
• How will you decide the right time for exiting this property?
• Who will be doing the day to day asset management responsibilities?
• Why are you doing this?
• What is your experience doing this and what have you learned?
This is really coming to know and like and trust your syndicator/operator before you invest. So important. We will talk more about this later.
QUESTION 2:  HOW DO THEY TAKE CARE OF THE RESIDENTS, THEIR STAFF, AND THEIR  INVESTING PARTNERS?
We are a little biased when it comes to this second question. We believe the real assets in which we are investing are these three groups of people – the residents, the staff, and the investors.
A local car dealership not only says the customer is first, every member of their firm puts this statement into action every day. From the sales manager to the woman behind the part's desk window to the service advisors and those who vacuum your car to the mechanic. Every one realizes how important the customer is, pays attention to the customer, smiles and greets the customers, is friendly and courteous. It makes a difference. This dealership gets a lot of repeat business.
Ask a variety of questions of your syndicator/operator that uncover how they treat people. If they don't treat the residents well, the investment will have problems. Are they committed to providing good, clean, safe, affordable housing to their residents? This doesn't mean being a pushover. This is a business, and best business practices include treating people well.
How will they be communicating with you as an investor? See how important this is to them.
QUESTION 3: WHO IS ON YOUR TEAM?
Real estate investing is a relationship business, a team sport.  Be sure to learn about the members of the syndicator/operator's team. 
Ask about their attorney, accountant, property manager, insurance agents, mortgage broker, bankers, asset managers, …  Ask about their "board of directors", the people they go to when they have questions, the people who are their mentors and teachers, their thinking partners.
Every member of the team plays an important role in making sure the investment gets the best return for you. Are you working with a company with a CEO and top-down approach or is this a partnership that has come together just for this one deal?
Find out about these things.
Just like following your college football team or professional baseball team or even your favorite tennis player or golfer. All of these have a team – the coaches, owners, stars, trainers… Your investment is relying on each member of the team.
QUESTION 4: WHAT ARE THE NUMBERS?
For some, understanding the answers may be a challenge. See how well your syndicator/operator understands the basics of this multi-family business. Learn some of the vocabulary. Learn what the key indicators are, elements like gross rents, other income, economic vacancy, property management fees, salaries, maintenance, capital expenses, operating reserves, net operating income…
Your syndicator/operator needs to be an expert at analyzing properties. This will include knowing the market and the growth in the market, knowing market rents. It will also mean knowing how to look at a rent-roll, a T-12, a delinquency report, and other key sources of information that tell how a property is doing and what the potential is for this property in the future.
QUESTION 5: DO I KNOW YOU, LIKE YOU, AND TRUST YOU?
As soon as you can, as early in your life as you can, search out and find a couple of syndicators you know, like and trust. You have heard how important these three qualities are. These are critical with this investment. Multi-family investing is typically a long-term investment approach, normally holding your investments in a property for 3 to 5 years, and some even a lot longer.
The most successful passive investors have found a couple of syndicators they are able to stay with over the long-haul. They will provide both excellent cash flow as well as significant growth of your equity. Both of you will benefit with your long-term relationship.
Get to know them.
Be sure you like them.
And only invest if you trust them.
PLEASE ASK THESE FIVE QUESTIONS OF ATTUNE INVESTMENTS.
We invite you to ask us these questions.
If you are not already receiving our weekly blog articles you may subscribe here  SUBSCRIBE NOW.  We write every week and also provide regular videos to bring you information on multi-family investments and about our philosophy, methods, values, and goals as Attune Investments, LLC.
If you are interested in getting to know us even better, we invite you to join our ATTUNE INVESTORS CLUB, so we can talk and get to know each other better.  Click on the link.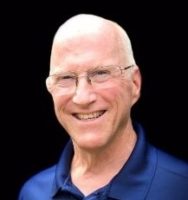 Harland leads our Investor Relations.  He is a "repurposed" Pastor and Army Chaplain.  He is an author, speaker, mastermind facilitator, and coach.  Harland lives with his wife, Barbara, in DeLand, Florida.