REAL ESTATE INVESTING IS A TEAM SPORT
Mike Bocanegra and Harland Merriam talk about the importance of the team approach to real estate investing, particularly in our multi-family space.
Click on the YouTube Video picture above for the 8-minute conversation.
We invite you to JOIN OUR ATTUNE INVESTMENT CLUB so we can get to know you better and so you can learn more about the opportunities with investments in multi-family properties.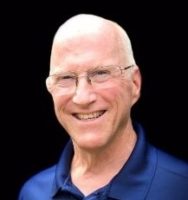 Harland leads our Investor Relations.  He is a "repurposed" Pastor and Army Chaplain.  He is an author, speaker, mastermind facilitator, and coach.  Harland lives with his wife, Barbara, in DeLand, Florida.