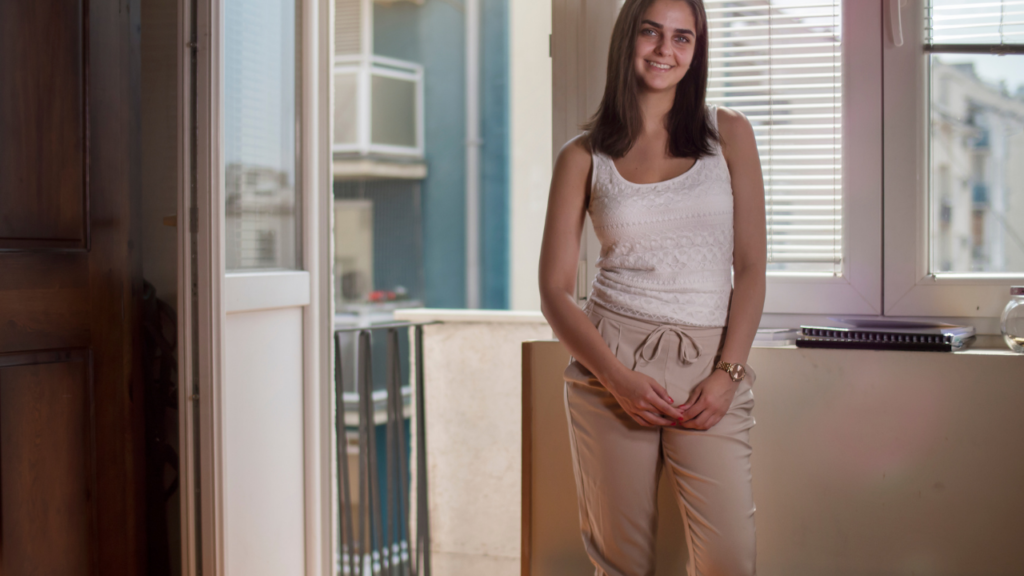 A MOTEL TO STUDENT HOUSING CONCEPT
A Long Shot, But…
Students, like the ones pictured in this article, are looking for good student housing. In the right location, there is high demand for a place to live close to the campus.
For over a year now, we have been looking in Alabama, Georgia, and Florida for a motel that might be able to be converted to student housing or maybe workforce housing.
We have found major obstacles in a few of our explorations. But, what if there is such a property. How would it work?
What follows is a hypothetical concept of a motel-to-apartment conversion we are seeking in three states. The discussion and numbers here are not based on any specific property. These are conceptual.
We are NOT making an offer. NOT EVEN A SUGGESTION of an offer.
Perhaps you would be interested in an investment like this if something could actually be found.  Perhaps not.
We write this article as a way of better informing you of some of our thinking and analysis. Who knows if we will ever find one.
Or, perhaps you know of a property like this and would like to work with us to make the conversion.
Take a look at this concept.
SPECIFICATIONS OF SUCH A PROPERTY
OVERVIEW:  Find a suitably-sized motel located very near a large student population.  Purchase it at the right price.  Have the way clear to convert the motel to efficiencies and studios.  Lease up and operate the property until stabilized.  Then sell it to a new long-term hold owner, harvesting the value added by the conversion to a higher and best use.
The studios might look something like this.  Who knows?
LOCATION.  We are looking for a college town, with a large enough university to support additional student housing.  Let's say the student population needs to be above 14,000.  We have found over 30 colleges that meet these criteria.
Here is a list of colleges, student populations, and cities. Some are not appropriate. Some are promising.
| | | | |
| --- | --- | --- | --- |
| COLLEGE | SIZE | CITY | STATE |
| University of Central Florida | 68475 | Orlando | FL |
| Florida International University | 57942 | Miami | FL |
| Miami Dade College | 54973 | Miami | FL |
| University of Florida | 52218 | Gainesville | FL |
| Valencia College | 46521 | Orlando | FL |
| University of South Florida | 43846 | Tampa | FL |
| Kennesaw State | 41181 | Kennesaw | GA |
| Florida State University | 41005 | Tallahassee | FL |
| Broward College | 40784 | Fort Lauderdale | FL |
| Georgia Tech | 39771 | Atlanta | GA |
| University of Georgia | 39147 | Athens | GA |
| University of Alabama | 38390 | Tuscaloosa | AL |
| Palm Beach State College | 31816 | Lake Worth | FL |
| Auburn University | 30440 | Auburn | AL |
| Florida Atlantic University | 29772 | Boca Raton | FL |
| St. Petersburg College | 29183 | Largo | FL |
| Georgia Southern | 26949 | Statesboro | GA |
| Florida State College at Jacksonville | 23413 | Jacksonville | FL |
| Hillsborough Community College | 23183 | Tampa | FL |
| University Alabama at Birmingham | 21923 | Birmingham | AL |
| Columbia Southern University | 21104 | Orange Beach | AL |
| Nova Southeastern University | 20435 | Fort Lauderdale | FL |
| Full Sail University | 20170 | Winter Park | FL |
| University of North Georgia | 19783 | Dahlonega | GA |
| Seminole State College | 18104 | Sanford | FL |
| University of Miami | 17331 | Coral Gables | FL |
| Troy University | 16981 | Troy | AL |
| University of North Florida | 16776 | Jacksonville | FL |
| Indian River State College | 16686 | Fort Pierce | FL |
| Florida Southwestern State College | 16556 | Fort Myers | FL |
| Eastern Florida State College | 15820 | Cocoa | FL |
| Florida Gulf Coast University | 15031 | Fort Myers | FL |
| University of South Alabama | 14834 | Mobile | AL |
| Santa Fe College | 14324 | Gainesville | FL |
| Savannah College of Art and Design | 14265 | Savannah | GA |
| Embry Riddle Aeronautical University | 14168 | Daytona Beach | FL |
MARKET MATTERS.  Next, we are looking for the college town to have a growing economy and growing population. 
We would also like to see a few more factors in the market – tax friendliness, government decision-makers willing to allow such a conversion without too much unnecessary expense, low crime in the sub-market, etc.
PROPERTY.  Now comes the hard part, finding a motel within "walking distance" of that college campus with at least 50 units.
AVAILABLE FOR PURCHASE.  And still harder, talk with the owner and negotiate workable terms for purchase. 
And put it under contract. And close on it.
WHAT IF SUCH PROPERTY COULD BE FOUND?
Let's suppose we could find a property that meets the above specifications.
We know, it sounds like a very slim possibility. And we have been looking for more than a year. We have struck out in several communities. This is a challenging idea.
But, how might the numbers play out?
Here are some ASSUMPTIONS for our hypothetical concept property:
Let's say 90 units
All in cost (purchase, conversion, holding costs) $6.4 million
End product, a newly renovated, Class B+ or better student housing property
Funded through bridge loan and private investors
Monthly lease for units $800/month
95% economic occupancy when stabilized
Sell it after it is stabilized
"After Conversion Value" ACV, $6.8 million at a 6 cap rate
"After Conversion Value" ACV, $8.2 million at a 5 cap rate
Net equity upon sale after 3 years $400K (not very good) at a 6 cap
Net equity upon sale after 3 years $1.8 million (not bad) at a 5 cap
Plus cash flow as it stabilizes to increase returns
Either 1031 Exchange to delay capital gains or take the tax hit if necessary
Remember, this is a concept, not a real property. We don't know of a 90 unit property in one of these college towns. If you do, please get in touch.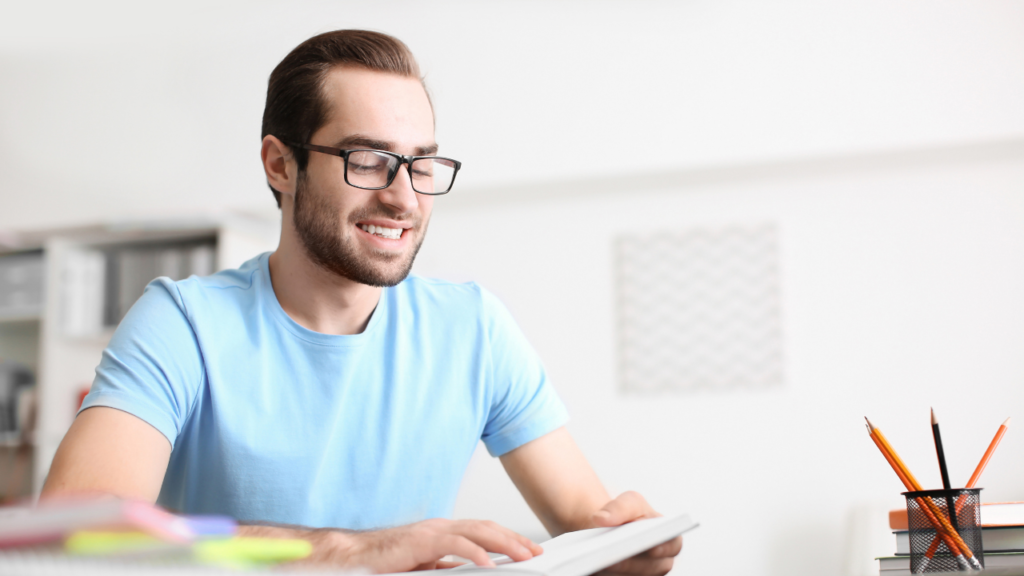 Our research says there is a market for this kind of student housing.  In some markets, this motel to efficiency conversion also works for workforce housing.
Some found going through Covid difficult. We have talked with several property managers who did not have a negative year during the worst of it, though.
The market may not provide a property like this at a price like this with returns like this.
Also, the future can have many surprises in it. We don't know what cap rates will be and at purchase. And, this is 0% occupied at purchase. It will likely take months to convert and might have many municipal regulations and roadblocks. Ask us how we know this.
Construction costs and timeframes during the conversion could be higher or lower than suggested here, as well. Supply chain and skilled worker shortages may delay completion.
There are plenty of variables in the rough cost/benefit analysis above.
Your quick analysis may suggest different results. We would enjoy hearing what you came up with.
We are offering this partly as an intellectual exercise for you. It is for us.
It is also a way of testing the openness of investors, such as you, to a deal like this. Please reply with your comments and questions.
SUMMARY
If we found a motel to apartment conversion property at the right price in the right community and were able to convert it in the right amount of time with the right financing and it would provide perhaps agreed-upon high single or even double-digit returns to our private investors, does this sound like something you would be interested in pursuing?
What if the returns were lower or higher?  Where do they need to be for you?
Our exit strategy for such properties might be to increase the value through the conversion and sell to a new owner after the property stabilizes, up to 3 years.  Is this too long or too short for the kind of investment you are considering?
What if your investment was a secured loan with an agreed-upon return rather than an equity stake?  What are the pros and cons of such an approach for you?
What kind of questions do you have, other than "Are you guys crazy?"?
LET'S GET TO KNOW EACH OTHER BETTER
Attune Investments provides a better return for our investors. And we make a positive impact in people's lives and in our world.
If you want to learn more about how others are investing with us then we invite you to join our club and request a conversation with us.
Through the power of a syndication partnership with other investors like you, working with managing partners who are experienced in managing apartment complexes, you can own multifamily assets.
Or you can choose to loan money, get in with a clear return, and get out earlier. If you haven't already subscribed to our BLOG, you can increase your knowledge and comfort with this asset class by subscribing now. It's free. We publish an article every week. SUBSCRIBE HERE
And take one more step. Become a member of our ATTUNE INVESTORS CLUB in which you have more personal access to us. JOIN HERE
After you join, schedule a call with one of us and we can get to know each other better and answer your questions. We are required by the SEC to build a relationship with you before we can share any specific investment opportunities. So JOIN TODAY.
You can also find us on Facebook at OUR ATTUNE INVESTMENTS FACEBOOK PAGE.
If you like something you see here please share it with others.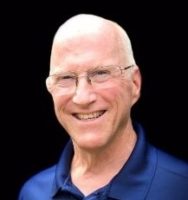 Harland leads our Investor Relations.  He is a "repurposed" Pastor and Army Chaplain.  He is an author, speaker, mastermind facilitator, and coach.  Harland lives with his wife, Barbara, in DeLand, Florida.