GETTING REAL ESTATE BENEFITS WITHOUT BEING A LANDLORD
Many millionaires obtained their wealth through real estate.
Billionaires like to use real estate to continue growing their wealth. And enjoy some of the benefits.
And many people see that there are benefits to owning real estate, but they don't want to be landlords. It sounds like too much work. And too many hassles, dealing with tenants and toilets.
Do you think all the millionaires and billionaires who own real estate are landlords dealing with these tenants and toilets?
Or might there be another way?
If you want to think about some alternatives, then I have some good news. There are many ways to accumulate wealth with real estate, and they don't require you to spend your time with tenants and toilets.
That's right.
I'm not talking about flipping houses. Or wholesaling.
First, I would like to briefly explore some of the benefits of real estate. One of my favorite real estate teachers, Pete Fortunato, put together the Benefits House that you see above. He is probably the best person I know when it comes to structuring creative real estate deals. I like the picture because it illustrates the various benefits that can be negotiated or traded when structuring a real estate transaction. You can learn more about Pete at www.PeterFortunato.com.
USE
The most common benefit people think of is using a property to live in, as in their primary residence. We can also trade that benefit to someone else in exchange for rent. Other potential uses include farming, self-storage units and RV campsites.
GROWTH
This is a primary reason for holding real estate over longer periods of time. It's value tends to go up over time along with inflation. With leverage, the effect of growth can be magnified and increase significantly faster than inflation.
INCOME
This is another primary reason for holding real estate. Income can be generated while holding real estate. The income from tenants or other sources, less expenses, can produce a nice cash flow stream.
My wife calls this mailbox money, because the checks come in the mail without us having to go to work. In reality, now the money is deposited into our bank accounts and we usually don't even have to deposit a check.
PROFITS
Here we are talking about profits resulting from the sale of the property.
TAX BENEFITS
There are many tax benefits associated with holding real estate, including a depreciation allowance which can reduce taxable income. If a property is purchased to hold as a long-term investment, like over 365 days, then the gains are treated as long-term capital gains instead of short-term capital gains.
If you decide to trade up to another property, it is possible to do a 1031 exchange and defer taxes until the new property is sold. This is like trading in houses for a hotel in Monopoly.
MANAGEMENT
As a property owner you can choose to be a landlord, find tenants to occupy the property and pay rent, and handle the repairs. Or you can choose to allow someone else to enjoy the thrills of management. Some people thrive on it, others do not. This is one area many people fear. And they avoid buying real estate because they don't want to deal with managing tenants and repairs.
AMORTIZATION
The benefit of amortization occurs as payments are made over time to acquire a property. As each payment is made, at least a portion of the payment is applied to reduce the principal balance owed.
SECURITY
There are multiple types of security. First, you want to trust the people that you are doing business with. After there is an agreement, legal documents are used to conduct the transaction and provide security for the parties. A lender may get a note and a security deed or mortgage. A buyer may get a warranty deed. Landlords and tenants each have a copy of a signed lease stating terms of the lease and the rights reserved for each party.
DEFINE YOUR OBJECTIVES
Before exploring the possibilities of how to get these benefits, let's take a minute and consider what are your objectives?
Is it growing your nest egg?
Creating a cash flow stream to replace income from working?
Reducing taxable income?
Growing your assets with minimal time investment? After all, maybe you would rather travel around the world than answer maintenance calls.
Creating a passive income for your retirement? Maybe an early retirement?
Creating a cash flow stream for your beneficiaries or heirs?
EXPLORING POSSIBILITIES
You may have heard it before. Investing is a team sport. Yes, you can do it on your own. Or you can learn and work with others, sharing and benefiting from other people's experiences and wisdom. Here we will explore just a few ways to get the benefits of real estate without being a landlord.
HIRE A PROPERTY MANAGER
One of the easiest ways to get the benefits of real estate without being a landlord is to buy a property to use as a rental and hire a property manager. This should be someone who is familiar with the area and effective with maintaining rents close to market rate. Someone large enough and knowledgeable to be effective and not so large that you are forgotten when your property is vacant.
BE THE BANK
Yes, you can be the bank. You can be a private lender. Many people are doing this who were not satisfied with the amount of interest they were receiving on their accounts at banks. Some people sell a property with owner financing to get a higher price.
Others provide loans to real estate investors to purchase and renovate properties. The lender gets a better return on his money. And the investor may get a better interest rate or terms than a bank would provide. At the least, private lenders and investors can work together to find something that works for both of them.
Private lending can be a great alternative for retirement accounts. Frequently the funds are not needed in the near future by the account holder. And, just like a bank, they can use the property as collateral to ensure they get paid back.
PARTNER WITH OTHER INVESTORS
Partnering with other investors can create additional possibilities, besides you not having to be a landlord. I've been in a few partnerships where one partner is either a property manager or has close ties to a property manager for hire. This alleviates the need for the other partners to act as landlords. The other partners may be considered general or limited, depending on their roles as defined in an Operating Agreement.
Some partnerships, such as many syndications, provide for limited partners who do not need to have any active role in the investment. They can enjoy many of the same benefits of owning real estate afforded to the general partners, but without the responsibilities. Imagine the potential of accumulating growth in value, an income stream accompanied with tax benefits, with the security of knowing someone else is managing the property and you can avoid personal liability to your credit.
CONCLUSION
There are many ways to obtain the benefits of real estate, some of which don't require you to be a landlord. Don't let the fear of landlording get in the way of acquiring wealth. Find a team that you can work with.
HELP US GET TO KNOW YOU BETTER
Attune Investments provides a better return for our investors. And we make a positive impact in people's lives and in our world.
If you want to learn more about how others are investing with us then we invite you to join our club and request a conversation with us. See below.
We have a meetup group called Strategic Multifamily Connections. We meet once a month on the 3rd Wednesday, from 12:00 noon – 1:00 p.m. (Eastern) on Zoom. If you would like to receive the zoom links, click: MEETUP ZOOM LINKS SIGN UP
Through the power of a syndication partnership with other investors like you, working with managing partners who are experienced in managing apartment complexes, you can own multifamily assets.
Or you can choose to loan money, get in with a clear return, and get out earlier.
If you haven't already subscribed to our BLOG, you can increase your knowledge and comfort with this asset class by subscribing now. It's free. We publish an article every week. SUBSCRIBE HERE And take one more step. Become a member of our ATTUNE INVESTORS CLUB in which you have more personal access to us. JOIN HERE.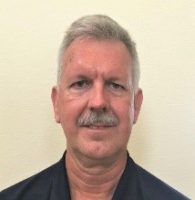 Mike is a retired aerospace engineer with a passion for real estate investing and teaching financial literacy.  He lives with his wife in Daytona Beach, Florida.