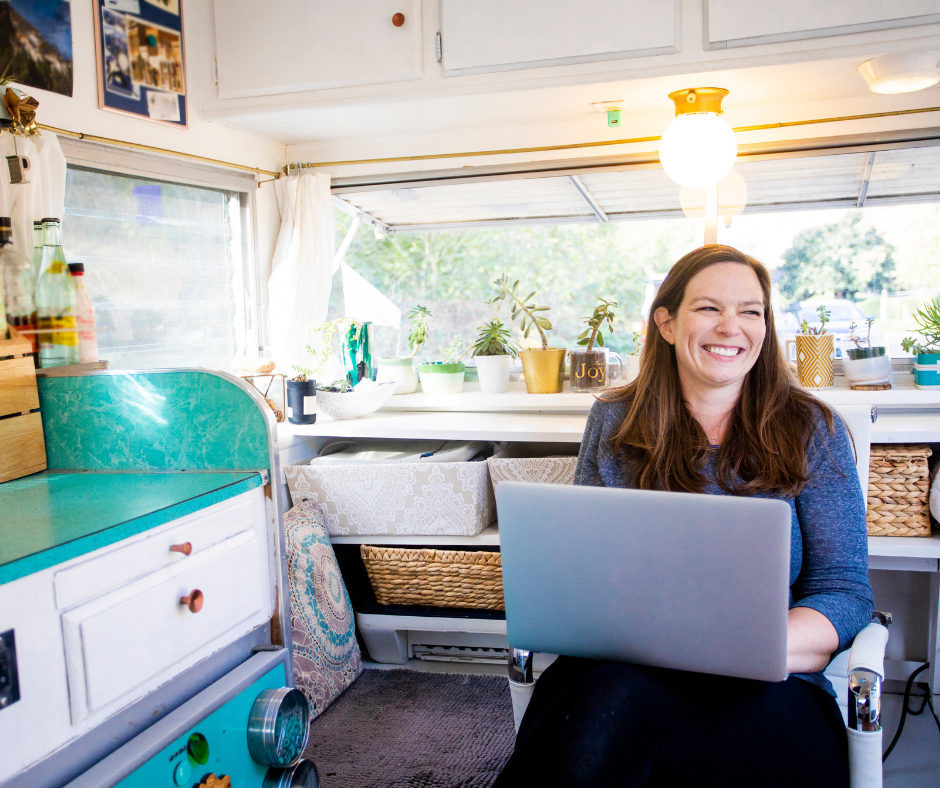 IS THERE MONEY IN AN RV PARK?
Learn about this asset class
How would you like to buy a "multi-family" asset for under $40,000 a "door"?
What if each unit on this property rented for $750 a month and had a 50% expense-to-income ratio?
And what if, each "unit turn" cost you less than $200?
Would an investment like this interest you?
The question for this short blog – "IS THERE MONEY IN AN RV PARK?"
Read on to learn what an RV Park is, how it is like (and not like) an Apartment Complex, what the demand is for RV Parks, and how the returns are for an RV Park Investment.
WHAT IS AN "RV PARK"?
My friend, James, has lived in an RV in RV Parks for the past two decades.
He works jobs all over the country as a project manager installing systems in warehouses. He pulls a big trailer behind his truck, finds an RV Park near his job site, and stays for three or four months before moving on to the next job.
It makes sense to him. It is less expensive and "warmer" than a motel room. He feels at home wherever he happens to be living.
James is joined by traveling nurses, construction workers building offices and homes, retirees who stay up north during the summer and come to Florida or Texas in the winter, and many of the new remote workers.
They stay in parks (sometimes called "campgrounds") designed specially for recreational vehicles and travel trailers.
Others also stay in these Parks, many for much shorter stays.
These are not mobile home parks. They are for the more mobile recreational vehicles and trailers.
Some RV Parks are more like "Resorts" with many amenities. They cater to families.
One of the biggest is near Myrtle Beach, South Carolina. Another is connected with Disney World in Florida. The RV Resorts might have a golf course, pickle ball courts, a lazy river or water parks, and planned activities including concerts and live music.
Some are on rivers or lakes or near famous National Parks or the great outdoors.
You can find RV Parks in every state. Some are near big cities. Others are in small towns or out in the middle of nowhere.
RV Parks have spaces where someone can park their RV or Trailer for one night or several nights.
The spaces have hookups for electricity and water and sewer. Many have WIFI or Cable connections.
It is common to have a bathhouse, a facility with washers and dryers, and a small store. Quite a few have dog parks and swimming pools and campfire rings. Some will have spaces for tents or cabins.
They can be simple and basic or rather luxurious.
Some people stay just for one night, on their way to another destination. Others stay for the recreation or attractions and stay for many days.
Like my friend, James, others stay in these RV Parks for weeks or months at a time.  And in the South, some people even stay year-round and year after year.
HOW IS AN RV PARK LIKE AN APARTMENT COMPLEX?
Notice the similarities between an RV Park and an Apartment Complex.
People sleep and eat and read and find shelter in both
Rent is charged for the time people stay
The park/complex provides utilities, amenities, and a safe environment
Also, be aware of the differences between owning an RV Park and an Apartment Complex
People usually don't sign long leases in an RV Park
It takes a bit more staff to check people in and out for the shorter stays
There aren't many roofs, kitchens, bathrooms, walls to paint, floors to replace in an RV Park
Turnover from one "resident" to the next is a lot less expensive and time-consuming in an RV Park, compared with an apartment.
An apartment complex might achieve a stabilized 90-95% occupancy year-round while the RV Park average occupancy is more likely 70-80% year-round, a bit higher in the South.
In some ways an RV Park is a cross between a multi-family asset and a hospitality asset, such as a hotel.
Unlike the hotel, there are no beds to change, carpets to clean, furniture to purchase, …
WHAT IS THE MARKET DEMAND FOR RV PARKS?
The demand for RV Parks has been increasing for decades. During both inflationary and recessionary economic cycles, RV Park demand has remained rather stable.
A recent North American Camping Report from the RV Industry Association noted the growth in "camping trips" made by households increasing from 68.5 million in 2014 to 105.6 million in 2021.  This represents an annualized growth of 7.5% per year.  Demand is high.
The report sees that campground capacity is currently near capacity, which might imply the need to increase the rate of supply to keep pace with current levels of demand.
In 2021 approximately 11.2 million North American households owned an RV. In the same year there were 1.4 million private RV Sites in this country, with the average RV Park having 124 sites. State and National Parks and other public campgrounds also serve the RV owners, but often with more limited hookup ability.
In Southern States, a large number of RV Parks are completely full during the winter months, with many Parks serving people seeking long-term stays.
HOW ARE THE RETURNS ON INVESTMENT FOR AN RV PARK?
Go back to the top and imagine purchasing an RV Park for $40,000 a door or less. (You can even develop one from raw acreage for this amount. Ask us why we know this.)
Imagine the monthly lot rental for the spaces in the park is $750 per month (This varies, some are much higher.)  Park pays utilities.
Consider that the average expense-to-income ratio is 50%. The cost for staffing, utilities, maintenance, taxes, insurance, and administrative expenses are about 50% of the income, on average over the course of the year.
Here are some proforma numbers on a 200-space park in year one.
Purchase Price ……….. $6,000,000
Space Rental Income (at 65% occupancy)………………. $1,014,000
Other Income (laundry, store, …)…………………………………… $20,000
Total Income……………. $1,034,000
Expenses (50% of Total Income)…………………………………. $517,000
NET OPERATING INCOME…………………………………. $517,000
CAP RATE………………………….. 8%
VALUE……………………. $6,462,500
DOWN PAYMENT & CLOSING COSTS……………………. $2,145,000
LOAN AMOUNT/70% LTV………………………………. $4,550,000
DEBT SERVICE COVERAGE RATIO………………………………… 1.5
ANNUAL PAYMENT (6.5% INTEREST)………………… $345,109
INCOME AFTER MORTGAGE…………………………………. $171,891
YEAR ONE CASH ON CASH……………………………………… 8.01%
Please note that the $750 per month monthly rental is a lot less than the monthly total for daily rentals, on a monthly basis.  For example, a daily rental of $45 per day, times 30 is a potential of $1,350 per month for the spaces that rent by the day.  This reality increases the total average rent per space and increases the net operating income.
Also with good management and marketing, the occupancy for the park can increase beyond 65% occupancy and the expenses can be reduced below the market average of 50% expense ratio.  Either or both of these will increase the net operating income.
For example:  achieve 80% occupancy and 47% expense-to-income ratio and add a bit more income from the store and one could achieve an 8 CAP value of close to $8.5 million, a $2 million increase in equity, and an annual return after mortgage of 15.8%.
We anticipate the return on investment on an RV Park asset to be well in into the double digits.
In fact, we are actively exploring investments in RV Parks. We can employ our knowledge and skill from the multifamily space. We can serve people in search of a safe, clean, wholesome place to stay in their RVs.
WHAT DO YOU THINK?
No doubt, you have some questions or comments on this asset class.  Please share these with us.
WANT TO GET TO KNOW US BETTER?
Attune Investments provides a better return for our investors. And we make a positive impact in people's lives and in our world.
If you want to learn more about how others are investing with us then we invite you to join our club and request a conversation with us. See below.
We have a meetup group called Strategic Multifamily Connections. We meet once a month on the 3rd Wednesday, from 12:00 noon – 1:00 p.m. (Eastern) on Zoom. If you would like to receive the zoom links, click: MEETUP ZOOM LINKS SIGN UP
Through the power of a syndication partnership with other investors like you, working with managing partners who are experienced in managing apartment complexes, you can own multifamily assets.
Or you can choose to loan money, get in with a clear return, and get out earlier.
If you haven't already subscribed to our BLOG, you can increase your knowledge and comfort with this asset class by subscribing now. It's free. We publish an article every week. SUBSCRIBE HERE And take one more step. Become a member of our ATTUNE INVESTORS CLUB in which you have more personal access to us. JOIN HERE.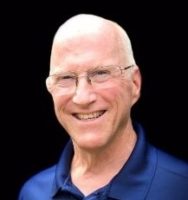 Harland leads our Investor Relations.  He is a "repurposed" Pastor and Army Chaplain.  He is an author, speaker, mastermind facilitator, and coach.  Harland lives with his wife, Barbara, in DeLand, Florida.