Do These 4 Things First
DON'T SET GOALS FOR THE NEW YEAR
Do These 4 Things First
Setting goals for the new year is common for many people.
Unfortunately, many goals fall the way of New Year's resolutions. They seemed like a good idea on January 1. Do you remember what the gyms look like in February? By March they can seem like a ghost town.
It's been said that it takes 21 days to develop a habit. It seems a lot of people run out of willpower before fully developing their new habits. But I think it is something else.
You need to know your "Why?". Your "Why" needs to be stronger than your desire to quit or give up.
At the beginning of the year I like to step back and review some fundamentals before setting new goals.  It's really just four simple steps.
1. TAKE A LOOK AT THE YEAR BEHIND YOU
What did I do last year that I really enjoyed? Were there any special trips or adventures?
There were two trips that we took that were on my Mom's bucket list. One was a trip to Maui to go whale watching. Another was a river cruise down the Danube. That one began with a trip to Oberammergau, Germany to see the Passion Play.
What did I accomplish last year?
Sure, finances and business growth and income go here. Did you acquire another property that produces passive income? Also be sure to include other items in your vision that you achieved or experienced.
What worked well that made those accomplishments possible?
Some things are relatively simple, like having all tenants pay electronically through a portal. That means that I don't have to check a mailbox to see if the rent has come in. So I am able to travel any time of the month, not worrying about having to check the box every day at the beginning of the month.
It might be leveraging someone else's time to do certain tasks.  When you are working with partners it is helpful to understand each other's forte's and what they enjoy doing.  That makes splitting up tasks more efficient.
2. ASK WHAT IS YOUR VISION FOR THE FUTURE
Where do you want to be 10 years from now? In 5 years? What do you want to be doing this next year? How do you want to spend your time?
Is it spending time with family and friends? Traveling? Volunteering at a favorite organization?
If you are married or have a significant other, be sure to share your vision with that person.  It helps if both write down separate visions.  But don't let the lack of a vision by one person hold back progress.
3. PUT A BUDGET TO YOUR VISION
Estimate how much each of the items in your vision will cost. Some may be very inexpensive, like spending holidays with family. Others may require more saving, such as a cruise to Antarctica or staying in an overwater bungalow in Fiji for a week. Is there a charity or foundation that you wish to support? Or do you want to participate in mission trips at your church or another organization?
Time also factors into the budget.  We all get 24 hours a day and 7 days a week.  How much time will the different items in your vision take?  Do you want to spend a week a month traveling?  Or go away for a solid month?
4. TAKE STOCK OF YOUR CURRENT POSITION AND THE DIRECTION YOU ARE GOING
Where are you relative to where you want to be? Not just financially, but personally.
How are you spending your time? Do you get enough time with your family? What about fitness and taking care of yourself?
Do some items in your vision require special preparation? Like getting in shape to climb a particular mountain? Or hike the Appalachian Trail?
Are you growing your portfolio and increasing your passing income?
When it comes to making investments, do you want to be more active in managing those investments, or do you prefer to be passive and let someone else have the joy of management?
Are you on a path toward Financial Independence or Financial Freedom?
Financial Independence means you do not have to work to pay your bills. You already have enough passive income to cover your essentials. The income can be from a number of sources, including investments, Social Security and any pension.
Financial Freedom is another step, where you also have the discretionary passive income to do the other things you enjoy. Things like traveling and possibly expensive hobbies. This is where you can fully live your vision. It can include giving yourself the option to fly first class instead of coach.
At your current pace, how long will it take to achieve Financial Independence?  If you are already there, how long will it take to achieve Financial Freedom?
5. SET YOUR GOALS FOR THE NEXT YEAR
Now you can set your goals. By completing the four steps outlined above you have a clearer understanding of your goals for the next year.
By taking some time to reflect and to build a strong foundation for your goals you will be more in touch with your "Why?" and will be more likely to continue taking the actions needed to achieve them.
Remember, your goals need to lead you toward your vision.  Some tasks may be a means to an end.  Others may be living out your vision.
HELP US GET TO KNOW YOU BETTER.
What is in your vision that you would like to share with us? What are you doing to achieve that vision? How can we help you?
Attune Investments provides a better return for our investors. And we make a positive impact in people's lives and in our world.
If you want to learn more about how others are investing with us then we invite you to join our club and request a conversation with us. See below.
We have a meetup group called Strategic Multifamily Connections.  We meet once a month on the 3rd Wednesday, from 12:00 noon – 1:00 p.m. (Eastern) on Zoom.  If you would like to receive the zoom links, click:  MEETUP ZOOM LINKS SIGN UP
Through the power of a syndication partnership with other investors like you, working with managing partners who are experienced in managing apartment complexes, you can own multifamily assets.
Or you can choose to loan money, get in with a clear return, and get out earlier.
If you haven't already subscribed to our BLOG, you can increase your knowledge and comfort with this asset class by subscribing now.  It's free.  We publish an article every week.  SUBSCRIBE HERE And take one more step. Become a member of our ATTUNE INVESTORS CLUB in which you have more personal access to us.  JOIN HERE.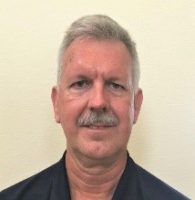 Mike is a retired aerospace engineer with a passion for real estate investing and teaching financial literacy.  He lives with his wife in Daytona Beach, Florida.