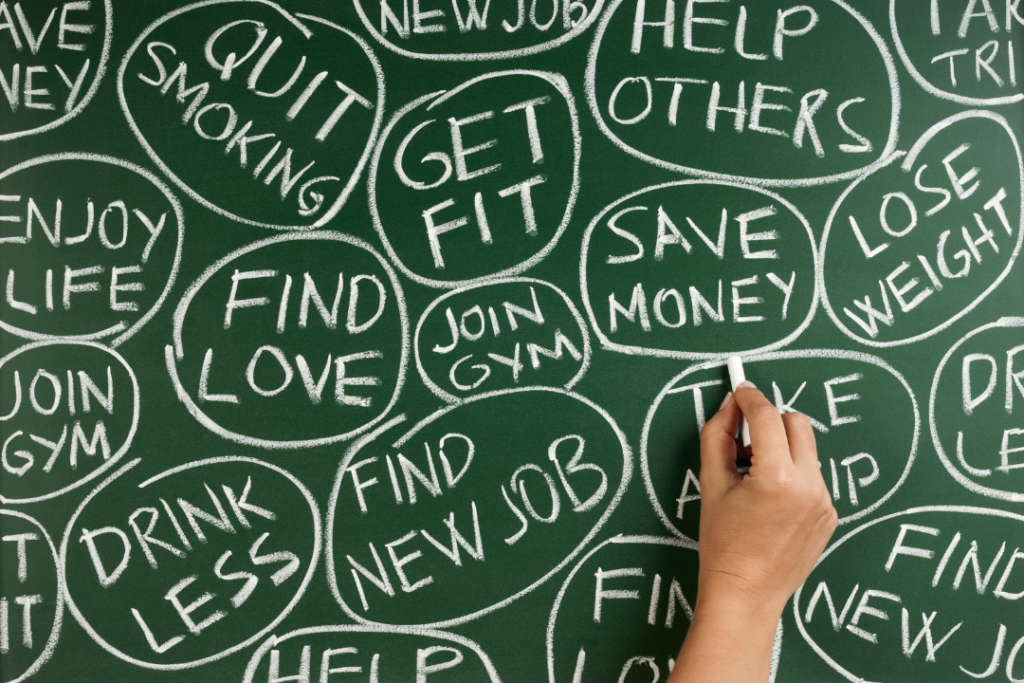 5 SECRETS TO KEEPING A NEW YEAR'S RESOLUTION
First, I wish everyone a Happy New Year! 
Most of us look forward to a new year beginning. It's a time for a fresh start.
Many of us tend to make New Year's Resolutions. Unfortunately, most resolutions go the way of gym memberships by March.
Over the years I have also struggled with New Year's resolutions. If we aren't going to keep the resolutions, why do we make them? We start off with hope. But the new habits and hope seem to fade away after a few weeks.
Instead of dwelling on the past and giving up hope, I would like to offer five suggestions that have worked for me.
What are the secrets to keeping a New Year's resolution?
KNOW YOUR WHY
Keeping a resolution is not just about setting a goal.  We usually want to improve some aspect of our lives.  If it's health related, ask yourself what is the motivation?  Is it to be able to run a certain distance? Or be able to keep up with kids for a day at a theme park?  You can read more about answering the "Why" question in another blog here.
KISS
Keep It Simple, Silly.
Consider focusing on an action to take, not on the goal. While goals are something to strive for, it is the regular and consistent action that will turn the resolution into a successful habit.
Here are a few possibilities.  Spend a few minutes first thing in the morning just being grateful, such as for certain people in your life.  Walk for exercise 15 minutes a day.  Or do a short workout routine three days a week.
DO IT EARLY IN THE MORNING
A few years ago I heard someone say, "Eat a frog for breakfast." The idea is to take the hardest or toughest task for the day and do it first. Get it out of the way early. This also works for new habits. The earlier in the day that it gets done the more likely it is to become a lasting habit.
Most people have more energy in the morning.  This makes it easier to focus on getting a task done.  Making something a priority early in the day also helps prevent "life" getting in the way.  As the day goes on we will continue to have other interruptions and demands placed on our time by others.
MAKE IT PART OF A REGULAR ROUTINE
My wife and I have our regular exercise routines in the morning.  She goes to water aerobics or aqua kickboxing every morning at 7:30, five days a week.  Yes, aqua kickboxing is a thing, and I can attest it is a real workout for 45 minutes.  I play pickleball three days a week and spin on the Peloton for another three or four days a week.
GET AN ACCOUNTABILITY PARTNER
Taking on new challenges is usually easier when you have someone to do it with. Or at least having someone to hold you accountable. Someone who will help make sure that you stay on track.
In January 2021 Harland and I committed to writing a weekly blog. We each take turns. It has been almost a year that we have been consistent. Sometimes we need support with content. Often we are pushed just by knowing that we have a commitment to our readers and each other.
In 2022 Harland and I have committed to hosting a monthly meetup for people who invest in multi-family properties. This is also for people in the associated trades that support this market niche.
Do you have any other techniques you have used to make it easier to stick with a New Year's resolution?  What are some of the resolutions you have made in the past that have served you well?
LET'S GET TO KNOW EACH OTHER BETTER.
Attune Investments provides a better return for our investors. And we make a positive impact in people's lives and in our world.
If you want to learn more about how others are investing with us then we invite you to join our club and request a conversation with us.
Through the power of a syndication partnership with other investors like you, working with managing partners who are experienced in managing apartment complexes, you can own multifamily assets.
Or you can choose to loan money, get in with a clear return, and get out earlier.  If you haven't already subscribed to our BLOG, you can increase your knowledge and comfort with this asset class by subscribing now.  It's free.  We publish an article every week.  SUBSCRIBE HERE
And take one more step. Become a member of our ATTUNE INVESTORS CLUB in which you have more personal access to us.  JOIN HERE
After you join, schedule a call with one of us and we can get to know each other better and answer your questions.  We are required by the SEC to build a relationship with you before we can share any specific investment opportunities.  So JOIN TODAY.
You can also find us on Facebook at OUR ATTUNE INVESTMENTS FACEBOOK PAGE.
If you like something you see here please share it with others.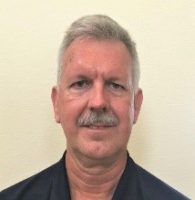 Mike is a retired aerospace engineer with a passion for real estate investing and teaching financial literacy.  He lives with his wife in Daytona Beach, Florida.