220628 Landlording Surprises That Boost Your Income
LANDLORDING SURPRISES THAT BOOST YOUR INCOME
Forest Gump was right. Life is like a box of chocolates. You never know what you are going to get.
It holds true for tenants. Even when the screening seems thorough and includes background checks.
And it holds true for property managers.
WHAT HAPPENED
My wife and I dropped in to see the apartments as we were going to pass near the area.  What we found was not what I had seen the last time I had visited.  This time we were going to meet one of the new property managers.
The overgrown landscaping hiding the apartments sign on the street was our first clue that something was wrong.
As we walked the property there were other visible issues. Some AC units were inoperable and the pool was missing water. A sidewalk had a low spot covered in water, so we suspected a water leak.
We were surprised at some of the issues we saw.
As asset managers we had dropped the ball.
THE FIX
We saw there were issues that needed to be addressed. We had a conversation with the property manager about what we saw. We discussed maintenance issues and learned of some of the most common maintenance requests. We also learned of budgeting priorities that she was following. She had been focussed on catching up on maintenance requests and there were a bunch of them.
She knew that maintenance issues are the most common reason good tenants leave.
A plan was developed that would address maintenance in the individual units and the common areas.
WHAT TO LOOK FOR
Most of the good tenants want a nice, clean, and safe place to live. If this is the kind of tenant we are looking for to fill vacant units, then curb appeal matters to prospective tenants. Not just from the curb, but also the appearance of the entire complex.
So we like to walk the complex and pay attention to a number of items.
Curb appeal. What does it look like when driving toward the entrance? Is the sign visible? Is the landscaping neat and trim?
Do the buildings appear clean? Pressure washing exteriors and sidewalks can make a huge difference.
Patios and balconies should be clean and neat, not filled with trash or excess personal items. The same goes for hallways and stairwells. If you allow junk to accumulate outside, new tenants will bring more junk.
Wet spots or puddles in grass or on sidewalks. These could be signs of underground leaking pipes.
Uneven sidewalks or walkways. These can be tripping hazards.
Gutters clean, not filled with leaves or pine straw.  No saplings growing in gutters or on roofs.
BENEFITS OF SURPRISE VISITS
Recently we did a surprise visit at the same complex described above. This time it was a much different experience.
The street sign was visible. Landscaping was mostly trimmed. The buildings were brighter from pressure washing. The pool was full of water and several residents were enjoying it on a hot day.
The property manager was glad to see us and smiled as we noted the improvements that had been completed. And visiting the property shows the property manager that we care.
We like to buy multi-family properties that are in areas with growing potential, not necessarily close to where we live. So visiting a property frequently is not always economical.
Scheduled visits are good and allow time to be budgeted with a property manager. In fact, we like to have regular calls between an asset manager and the property manager.
Surprise visits let you see how the property is operating when you, as the asset manager, are not around.
Can you see how these unannounced visits might improve the bottom line?
They can help you view the property as through the eyes of a prospective tenant. If they like what they see on the outside, they are more likely to fill out an application.
A property manager who is doing a good job is more likely to stay around and work harder when they know you care and appreciate their efforts.
We have also used surprise visits with single-family rentals.
When someone fills out an application to rent a house, we like to see where they live prior to final approval. How they are living now is a good indication of how their new home will look and be treated.
After new residents move in, an occasional drive by the property lets you know how the exterior and lawn are being maintained.  Cars or trailers parked on the grass can be red flags that something is amiss.  You may also find the residents have planted flowers or new landscaping to improve the appearance.
MAINTENANCE STAFF HAS EYES
Considering what we saw walking around, it can make one wonder what is going on inside the units. Have you ever been surprised to find a tenant has a pet that is not listed on the lease? Or a new roommate not on the lease?
There is good news.
A maintenance crew has the most frequent access inside the units. They can be trained on what to look for, not just fixing things.
Regularly scheduled maintenance, such as changing air filters, can also include a quick observation to look for anything unusual or lease violations.  It is also a time to ask about any water leaks, running toilets, or dripping faucets; physically check for these.
CONCLUSION
Surprise visits can be a simple and effective way to manage expectations at a property and improve the bottom line.  They show a property manager that you, as an owner, care about the appearance of the property and its performance.  Since the visit is unannounced nobody has time to prepare for it.  A visit can also offer an unexpected opportunity to recognize a manager for doing a good job.
HELP US GET TO KNOW YOU BETTER
Attune Investments provides a better return for our investors. And we make a positive impact in people's lives and in our world.
If you want to learn more about how others are investing with us then we invite you to join our club and request a conversation with us. See below.
We have a meetup group called Strategic Multifamily Connections.  We meet once a month on the 3rd Wednesday, from 12:00 noon – 1:00 p.m. (Eastern) on Zoom.  If you would like to receive the zoom links, click:  MEETUP ZOOM LINKS SIGN UP
Through the power of a syndication partnership with other investors like you, working with managing partners who are experienced in managing apartment complexes, you can own multifamily assets.
Or you can choose to loan money, get in with a clear return, and get out earlier.
If you haven't already subscribed to our BLOG, you can increase your knowledge and comfort with this asset class by subscribing now.  It's free.  We publish an article every week.  SUBSCRIBE HERE And take one more step. Become a member of our ATTUNE INVESTORS CLUB in which you have more personal access to us.  JOIN HERE.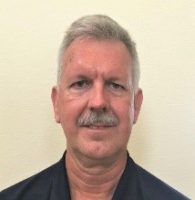 Mike is a retired aerospace engineer with a passion for real estate investing and teaching financial literacy.  He lives with his wife in Daytona Beach, Florida.