A HEDGE AGAINST INFLATION – YES OR NO?
Review of a Forbes Business Council Report
We all know inflation is here! Can we find a way to beat inflation?
Food, housing, fuel, entertainment, and almost everything else costs more today than it did a year ago.  Rising prices are here to stay, it seems. Can our returns rise even higher?
Our dollars don't go as far as they did. In order to keep ahead of these costs, it would be good if our investments produced returns higher than inflation. Do you agree?
If we can't keep ahead of inflation with the return on our investments, we will have to cut back on our lifestyle, won't we?
The question this blog is asking is this  "Are our multifamily investments a hedge against inflation?"  In other words, are they likely to have returns that are higher than inflation?
FORBES ARTICLE
I turn to a Forbes Business Council post by Michael Zaransky so you can get the benefit of his thinking.  Zaransky is the founder and managing principal of MZ Capital Partners, an award-winning multifamily investment and development fund. 
If you want to read the article yourself, here is a link to his December 30, 2022 Forbes post:  https://www.forbes.com/sites/forbesbusinesscouncil/2022/12/30/why-multifamily-real-estate-can-be-a-hedge-against-inflation/?sh=110047fc150b
Zaransky and the other principals in MZ Capital Partners have over 50 years of real estate investment experience and have done more than $800 million in transaction volume.  They have created award-winning communities and seek to provide quality rental housing at approachable price points.
They are worth listening to.
DEMAND FOR HOUSING
The first assumption he makes is this – "There is always a demand for housing."  
He points out the current fact that home purchases are out of the reach of many people these days.  This is because of the rise in both the price of single-family homes and the rise in interest rates.  
"…home prices have risen far faster than personal incomes, causing many people to be renters 'by necessity'" says Zarinsky.
Thus, potential home buyers are continuing to rent. The demand for rental units across the country remains strong. And rents are rising along with the increase in demand.
The returns on multifamily investments are keeping up with inflation if not beating it.
Zaransky notes demand is outstripping supply. He says this "gap is only expected to widen."
CAME THROUGH THE PANDEMIC OK
He notes the experience of multifamily properties during the recent Covid pandemic.
Many multifamily operators came through the pandemic well, he says.
Some faced some real difficulties with the eviction moratoriums.
But, with good management in a good market, many complexes were stable during the recent rough patch
Zaransky compared multifamily with office building investments. "Many of the latter were left unoccupied as remote work became the norm during the pandemic, and remain so" he says. Not so with apartment complexes.
The demand remained high and has grown as inflation began to rise.
MULTIFAMILY CAN ADJUST ALONG WITH THE ECONOMY
The cost of operating an apartment complex does increase during inflationary periods.  
Apartments can raise rents along with the rising costs of operating.
Leases in multifamily properties reset every 12 months. Therefore operators have the ability to fairly quickly adjust to the rising costs of operations by increasing rents, if needed. If operating costs, operators can increase the income to match or beat them.
Paint, personnel, electricity, repair parts, etc. have gone up in cost along with everything else.  This puts pressure on operators to control expenses so they do not rise faster than the rents can rise. Operators can also effect a timely increase in the income  
Get out your calculator and follow this line of thought.
(Note this:  expenses usually total about 50% of the income in a stable apartment complex.)  
So if expenses go up 10% and the operator is able to increase rents by 5% the cash flow for the property remains steady.  Check it out.
If expenses go up 10% from $50 to $55 for that that used to rent for $100. The operator can raise the rent by 5% and keep up with inflation. Watch this. The operator can raise rents from $100 to $105 a 5% increase in rents. Since expenses are 50% of income on average, a 10% increase in the expense costs, will raise the expenses from $50 to $55  The net before inflation is $100 – $50 = $50. The net after inflation with a small increase in rents is $105 – $55 = $50 after. No loss even with inflation and a smaller-than-inflation increase in rents. Apartments can easily produce a sable income.
If the rents rise 10% along with the 10% increase in expenses, the operator will have grown the net income beyond the rise because of inflated expenses. Do the math.
CONCLUSION
"I conclude that the multifamily sector remains as resilient as ever…" says Zaransky. He adds, this "bodes well for all those associated with the sector."
Many join him in expectations that multifamily investments will be a good hedge against the rising costs of life inflation brings. Because of this high demand and the ability to raise rents appropriately apartment investments will likely do well in this inflationary period.
Add to this the benefits of depreciation providing current tax benefits and the amortization of loans.
As Mike Jacobson pointed out in recent blogs, the rising interest rates may put pressure on the current value of complexes.  CAP rates are likely to rise which would decrease values with income being stable, but for those who own multifamily investments currently, these investments are likely to achieve returns above the inflation numbers.
HELP US GET TO KNOW YOU BETTER
Attune Investments provides a better return for our investors.  And we make a positive impact in people's lives and in our world.
If you want to learn more about how others are investing with us then we invite you to join our club and request a conversation with us. See below.
Through the power of a syndication partnership with other investors like you, working with managing partners who are experienced in managing apartment complexes, you can own multifamily assets.
Or you can choose to loan money, get in with a clear return, and get out earlier.
If you haven't already subscribed to our BLOG, you can increase your knowledge and comfort with this asset class by subscribing now. It's free. We publish an article every week. SUBSCRIBE HERE And take one more step. Become a member of our ATTUNE INVESTORS CLUB in which you have more personal access to us. JOIN HERE.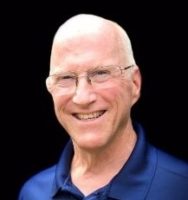 Harland leads our Investor Relations.  He is a "repurposed" Pastor and Army Chaplain.  He is an author, speaker, mastermind facilitator, and coach.  Harland lives with his wife, Barbara, in DeLand, Florida.