MANY WAYS TO BECOME A MULTIFAMILY INVESTOR
Which of these might work for you?
JOHN'S FIRST INVESTMENT IN APARTMENTS
John started investing in apartments years ago while he was still working. He started by finding an operator he trusted and investing the minimum amount of funds in a property near where he lived.
John had about $25,000 invested, which was a lot for him at the time, especially in this new kind of investment. Prior to this, John had only owned mutual funds. He didn't really have a lot of time for research and he wasn't that confident picking investments by himself.
What John liked about his first investment in apartments was how "passive" he could be. He knew the operator from a club he was in and trusted this guy. They had talked and John was able to ask questions and learned enough to give it a shot.
John's wife wasn't so sure about this. She asked John a lot of questions. It was a good thing she also knew who he was investing with. She gave her approval and hoped with him that things would turn out well. (Some of John's ideas hadn't always turned out well in the past.)
John liked it when his first distribution check arrived in the mail. They kept coming. He was getting a better return than he did with his mutual funds. This worked out
More on John a little further down.
DUANE WANTED TO BECOME AN OPERATOR
Duane's story is different from John's. He didn't have $25,000 to invest. He did have some time and he had a great desire to learn how to invest in apartments. So he found somebody who was already a multifamily operator and he called him up and asked to meet him. They connected.
Duane offered to help this operator at no cost.  He simply wanted to learn.  On the next project, during the due diligence inspections, James showed up to help.  He wasn't much more than a "gofer".  He did follow one of the inspection team members as they inspected every single apartment in the 200-unit complex. 
That was an eye-opener.  And Duane proved his eagerness and his willingness to learn.  They invited him to sit with them while they went over the due diligence reports. Duane learned so much more about what goes into a decision about buying a property.  He sat in the back of the room and watched and listened and took notes.
More on Duane a little further down.
MILLIE WANTED A BETTER RETURN BUT WITHOUT A LOT OF WORK
Millie had accumulated a large nest egg over the years. As she approached retirement, she realized she needed to both protect those dollars and keep them growing.
She decided to diversify her investments. She kept some in mutual funds and stocks. She decided to have some in gold and other precious metals. And she put a good chunk in real estate, primarily apartment complexes.
She didn't put all of her real estate dollars in one basket. She intentionally met and got to know a variety of operators who were purchasing and running apartments in a variety of states. One by one she vetted these operators and chose the ones she trusted the most.
Millie was pretty savvy and understood investing quite well.  She was able to look over the proposed offerings and chose the ones that made the most sense to her.  These were long-term investments, which she was expecting to keep for 3 to 5 years or longer.
Over time she held an interest in seven different properties in three different states.  Some did very well.  Two hit it out of the park.  One barely broke even.  Overall she was getting a great rate of return annually on these investments, which was beyond her expectations.
More on Millie's experience further down.
HOW ABOUT YOU?
Which of the stories above is most like you? Every investor has a different story, different motives, and different desires about being an active or passive investor.
The key is to get started.
John, Duane, and Millie are real people, although their names have been changed. Each of them has done quite well expanding their investment portfolios into the multifamily asset class.
Multifamily as an asset class has proven advantages that all three of them have been able to enjoy.  For example, the income the properties produce and the tax advantages of real estate that can be depreciated.  Or the added equity every month with the mortgage payment.  Another is the increase in value with appreciation and the ability to leverage the investment with other peoples' money.
If you would like to get started or take your next step, we at Attune Investments would be glad to help. Get in touch below.
THE REST OF THE STORY
John has since retired from his 9 to 5 job and has actually bought his first multifamily complex. In fact, over the past several years, John has become quite an operator, partnering up with others and owning hundreds of doors. His income these days has far exceeded what he was making in his previous job.
Duane has recently found and closed on three properties. He partnered up with a friend and they kept at it, learning as much as they could, meeting as many other operators as possible, and taking action when it seemed a good thing to do. Duane's confidence in himself was a big factor in his success. His determination to become an operator has come true.
Millie continues to put very little time into her investments. She has a significant amount of funds in traditional investment instruments like stocks and bonds and metals. And she has been very smart in her selection of operators with proven track records. Her diversification may have reduced her potential returns but she has balanced her risk/reward choices well.
HELP US GET TO KNOW YOU BETTER
Attune Investments provides a better return for our investors. And we make a positive impact in people's lives and in our world.
If you want to learn more about how others are investing with us then we invite you to join our club and request a conversation with us. See below.
We have a meetup group called Strategic Multifamily Connections. We meet once a month on the 3rd Wednesday, from 12:00 noon – 1:00 p.m. (Eastern) on Zoom. If you would like to receive the zoom links, click: MEETUP ZOOM LINKS SIGN UP
Through the power of a syndication partnership with other investors like you, working with managing partners who are experienced in managing apartment complexes, you can own multifamily assets.
Or you can choose to loan money, get in with a clear return, and get out earlier.
If you haven't already subscribed to our BLOG, you can increase your knowledge and comfort with this asset class by subscribing now. It's free. We publish an article every week. SUBSCRIBE HERE And take one more step. Become a member of our ATTUNE INVESTORS CLUB in which you have more personal access to us. JOIN HERE.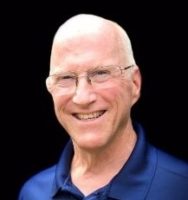 Harland leads our Investor Relations.  He is a "repurposed" Pastor and Army Chaplain.  He is an author, speaker, mastermind facilitator, and coach.  Harland lives with his wife, Barbara, in DeLand, Florida.