3 Keys For Successful Investing
WILL MY MONEY LAST LONG ENOUGH?
3 Keys For Successful Investing
It was the bottom of the ninth. Tie game, 2-2. Two outs with a runner on second.
A single could win the game. Or an out would send the game into extra innings.
Running out of money is like running out of pitchers in the bullpen. How long can you last?
People fear running out of money in retirement.
Will they have enough income?
Do they have enough cash reserves to cover the unexpected?
These are some of the questions that real estate investors should also be asking about their investments.
Many investments hold promise for great returns. And then are filled with surprises.
LIFE THROWS YOU CURVEBALLS
Life is full of surprises. Some are for the better. And some are not.
As a landlord we know that there will be repairs. But some are not really expected.
Plumbing can leak and cause sheetrock to fall from a ceiling.
A sewer line can break or get clogged due to tree roots.
A roof can start leaking.
Some of these issues are expected, but we just don't know when they will happen.
Others come out of the blue.
A pandemic that essentially shut down the world.
An eviction moratorium prevented landlords from taking tenants to court for not paying their rent.
Rising interest rates that made it harder for people to afford a home. This also made it harder for investors to acquire and provide more affordable housing.
The 1986 Tax Reform Act started the Savings and Loan crisis. The Act caused investment property values to drop. A loss of tax benefits meant many properties no longer had positive after-tax cash flow. Investors could no longer make the mortgage payments and the lenders became insolvent.
Unexpected events will happen.
Are you prepared for the unexpected? How do you prepare?
Here are three keys to buying right and ensuring that your investments provide the growth and income so that you don't run out of money.
ONE. RESERVES
Cash reserves give us the ability to fix unexpected problems. Capital reserves let you implement a planned schedule for maintaining a property.
Capital reserves can also be used to improve a property and increase rents. Some owners are doing this today. Market rents have increased, and opportunities for purchasing new properties are limited with the higher interest rates. So some landlords are reinvesting in the properties they already own.
We like to plan on having plenty of reserves from the day we acquire a property. Most lenders will require something that can easily be converted to cash. Even if the lender does not require it, an investor needs to be able to handle large, unplanned repairs.
TWO. CASH FLOW
Much of the profit in real estate is realized when a property is sold.
You make your money when you buy real estate, but you realize the profit when it is sold.
Cash flow is king. Cash flow is the key that allows a property to be held for growth and appreciation.
You can hold a property for years and watch it grow in value. People get excited when they see the gains. But it is CASH FLOW that enables an investor to keep the property and maintain it until the time is right for a sale.
What happens when real estate goes through a down cycle and property values drop? A property with sufficient positive cash flow can be maintained and kept as long as the owner desires.
But a property with a negative cash flow can be a strain on the owner. Cash flow in multi-family properties is maintained by increasing rents to market so that the rents more than cover increases in expenses.
A free and clear property will have a higher cash flow than one with a mortgage. But the leveraged property can provide greater long term gains and a higher return on the investment.
Which should you choose, more cash flow or more leverage and higher potential return? That is a debate that will continue and is unique for each investor. But for a given investment, be certain that the cash flow is sufficient and can be maintained to cover unexpected changes in the market.
THREE. FINANCING
A third key for successful real estate investing is financing right.
Single family homes as rentals can typically be financed with a 30-year mortgage. Sometimes they can be purchased with owner financing.
Interest rates have risen significantly, squeezing the cash flow on newly acquired investment properties.
Commercial loans typically have shorter terms. Seven years is common and some are 12 years. And there are a few loan products available with 25 or 30 year terms.
An owner with a 7-year balloon has to count on appreciation and being able to refinance in 7 years. Can you see where this might eventually put pressure on an owner?
Some loans are interest only for a period of time.
The financing needs to provide room for cash flow and be of sufficient length to ride out an economic downturn.
The financing might provide funds for improving a property, reducing the amount of capital funds required.
And sometimes the seller will carry back financing on commercial properties. But an investor has to make sure that the terms make sense for the investment.
As the market changes with higher interest rates and lower prices, as investors we need to be creative and make sure the financing makes sense for a given opportunity.
OPPORTUNITY AWAITS
We have seen changes in the commercial markets recently.
Rising interest rates have pushed down commercial prices.
Balloons are coming due and owners need to refinance or sell.
Many properties don't have enough equity to refinance their debt with lower valuations and higher payments.
Office spaces and malls are still empty. Some are being converted to apartments.
Large firms are gathering capital and sitting on the sidelines with cash. They are ready to pounce as opportunities arise.
We are also looking for new opportunities. Some may come from brokers. Others from private sellers. And others may be from other investors seeking partners.
Implementing the three keys above can give you confidence that you won't run out of money. Remember to keep plenty of reserves, maintain cash flow, and finance right.
HELP US GET TO KNOW YOU BETTER
How are you preparing to have the cash flow that you desire for Financial Independence and retirement?
Attune Investments provides a better return for our investors. And we make a positive impact in people's lives and in our world.
If you want to learn more about how others are investing with us then we invite you to join our club and request a conversation with us. See below.
Through the power of a syndication partnership with other investors like you, working with managing partners who are experienced in managing apartment complexes, you can own multifamily assets.
Or you can choose to loan money, get in with a clear return, and get out earlier.
If you haven't already subscribed to our BLOG, you can increase your knowledge and comfort with this asset class by subscribing now. It's free. We publish an article every week. SUBSCRIBE HERE And take one more step. Become a member of our ATTUNE INVESTORS CLUB in which you have more personal access to us. JOIN HERE.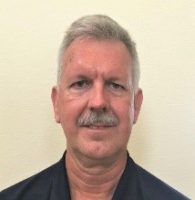 Mike is a retired aerospace engineer with a passion for real estate investing and teaching financial literacy.  He lives with his wife in Daytona Beach, Florida.