A DEAL FROM START TO FINISH
You can learn from our experience of finding, buying, operating, and selling a 128-unit apartment complex.
It was a bumpy ride, through Covid and eviction moratoriums, and other surprises.  But, we made it from start to finish.  Most importantly, our investment partners received an appropriate return.
Two of our three GPs share a conversation in which they speak of the lessons learned.
Perhaps you can build on or learn from our experience.
Check out the following 22-minute YouTube video.
Please share your comments or questions with us.
HELP US GET TO KNOW YOU BETTER
Attune Investments provides a better return for our investors. And we make a positive impact in people's lives and in our world.
If you want to learn more about how others are investing with us then we invite you to join our club and request a conversation with us. See below.
Through the power of a syndication partnership with other investors like you, working with managing partners who are experienced in managing apartment complexes, you can own multifamily assets.
Or you can choose to loan money, get in with a clear return, and get out earlier.
If you haven't already subscribed to our BLOG, you can increase your knowledge and comfort with this asset class by subscribing now. It's free. We publish an article every week. SUBSCRIBE HERE And take one more step. Become a member of our ATTUNE INVESTORS CLUB in which you have more personal access to us. JOIN HERE.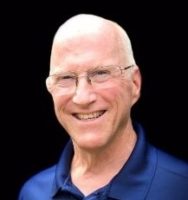 Harland leads our Investor Relations.  He is a "repurposed" Pastor and Army Chaplain.  He is an author, speaker, mastermind facilitator, and coach.  Harland lives with his wife, Barbara, in DeLand, Florida.